The top offbeat treks are as follows:
The Bara Bhangal trek is popular amongst the professional trek groups for its amazing landscape of Kalihani and Thamsar passes. It is also called as the Shepherds trek, Good for learning the technicalities of trekking, this destination is mostly said to be for experienced Mountaineers. The trek offers two trails; while one is popular the other one is challenging, that is, through the deep greenery of the charming Kullu Valley, which also at all the times gives the stunning glimpses of the Bara Bhangal peak. It is a highly thrilling trek, at the altitude above 15,000 ft and thus one of our favorites. The offbeat route to this range is completely isolated, natural and gives you an amazing detoxed, spiritual experience. You'll find yourself questioning, introspecting, retrospecting and in-tune with nature's silent melody.
This trek was once deliberately made a secret after James Baillie first got to know about it in 1815 but was soon discovered in 1987 by a team of trekkers from West Bengal who passed through it triumphantly. The path connects the Valleys of Bhagirathi and Tons and is one of the most cherished, special treks as it has its glacier resting on both the valleys, which gives crafts in two different rivers, the Yamuna and Bhagirathi. There are lush green plains, snow-covered fields, and some of the best views of Kalang, Banderpunch, Yellow Tooth, Garhwal ranges, and Swargrohini.
A perfectly shaped, refined peak crowned on the head of Markha Valley in Ladakh, the Kang Yatse II trek is all about dextrous traverses athwart the extremely sharp ridge of the range. It is one of the coldest trek journeys as it above 20,000 ft and requires a lot of acclimatizing before heading towards the upland. Also, as the journey makes the touristic uplanders experience the beauty and culture of the Valley as we pass beyond the villages with Lhatos which is a local deity's religious shrine, Buddhist Mani Walls, various ancient monasteries and other ruined structures, Nimaling's meadows, and also breathing in the aroma of vast tea stalls, which offers us refreshments. It's a very aesthetic and self-revealing trip for some of the passionate hikers and trekkers, who like offbeat journeys to remote areas of the Himalayan ranges. And thus, it is one of our favored ones too.
Next in our list is Hampta Circle Trek in the Kullu region of Himachal Pradesh. This is one the trek's which is between easy and moderate but is still an offbeat one, but is a fitting one for both professionals and the novice, although it can be a bit excruciating for them. The path of this trek goes between the deep forests of Manali, and the Jagatsukh Valley ridge and then Prini. Both of these villages are the largest villages in the whole area. If you choose this offbeat trek, you'll see, touch and smell the beautiful deodars, oaks, pines, and birches and might also click a picture or two of the local shepherds and their herd and also of vultures, choughs, bears, colorful monals, and ibexes, etc.
Top Offbeat Treks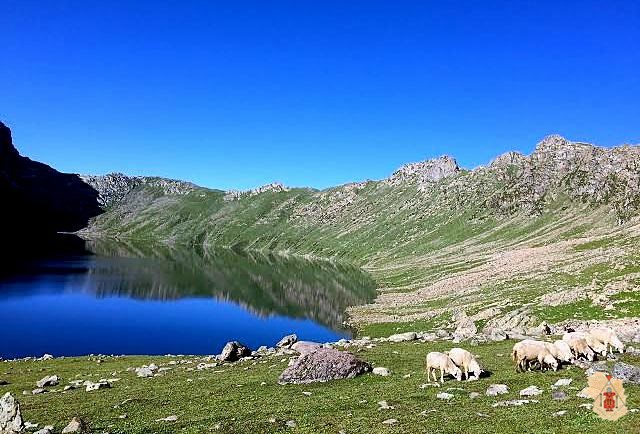 7 Days
USD 220 / INR 15550/-
Location : Kashmir
Difficulty : Moderate
Best time : June-Sept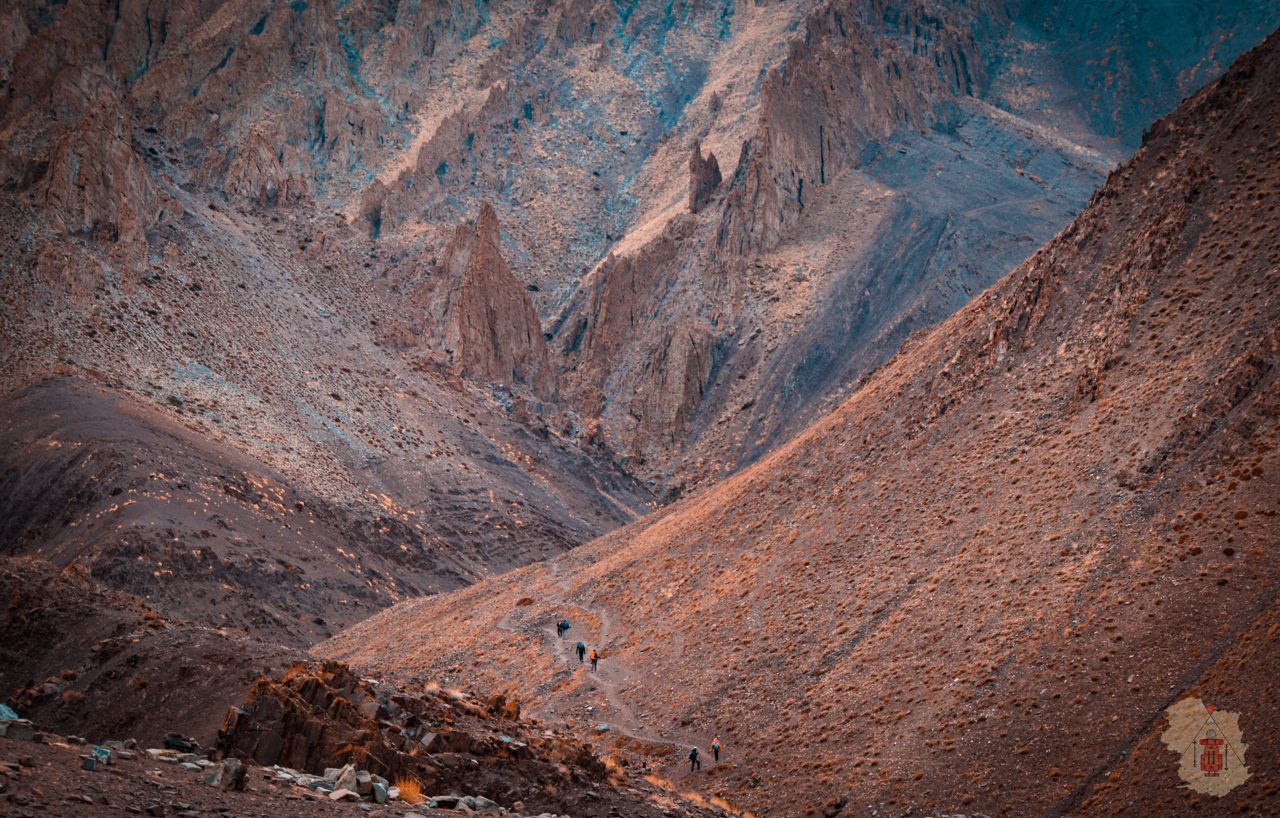 13 Days
USD 810 / INR 59600/-
Location : Ladakh
Difficulty : Difficult
Best time : July-Oct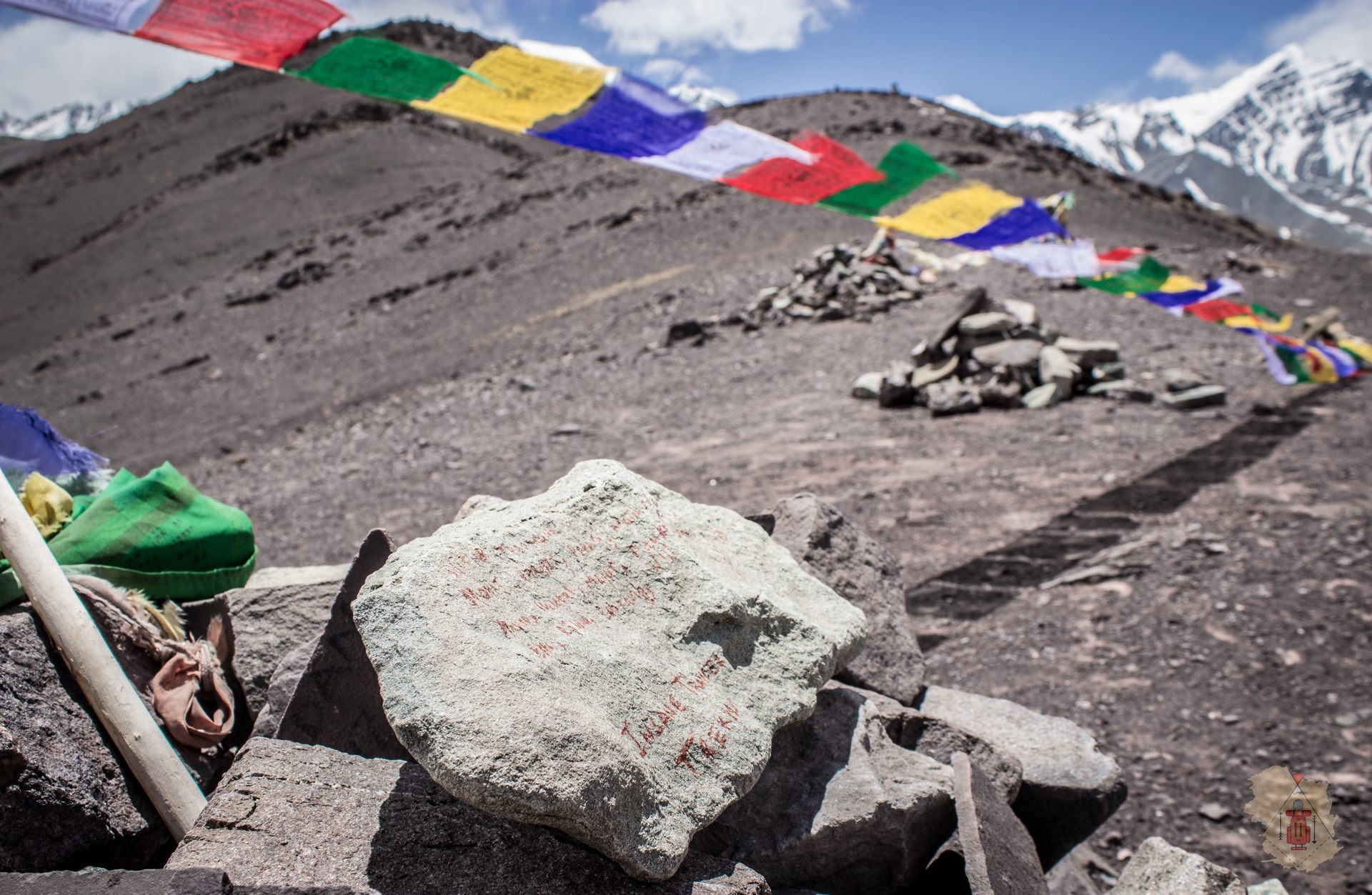 7 Days
USD 240 / INR 17450/-
Location : Ladakh
Difficulty : Moderate to Difficult
Best time : June - Sept.
All Offbeat Treks
Why go for Offbeat Treks?
Our world is becoming increasingly digital, virtual and chaotic at lightning speed with all the blue-light screens, DIY lessons and an era of robots. Humans have proved 'itself' better than any other species on the planet Earth. With the uprising of gadgets, structures, and systems human beings have made themselves very distant from there real-natural-selves. Recent studies in various fields have shown how rapidly the cases of depression are increasing because of various socio-economic-political reasons. To escape the stress of our daily routines, we take a break and go for a trip or trekking and hiking on the Himalayas (or in the global context, anywhere alike).
As the stress piles up, so does the desire to take a break. Thus more and more people aim for famous treks around the globe. Not only the tourists but also, the beginners, learners, and even professionals too at times end up at these popularly known commercialized treks throughout the Himalayan ranges. These now-famous and thus commercialized trekking trails, draw the interest of people from around the world, as they are popular, cheaper, simpler, familiar and can be done along with the large groups. These beautiful treks and the states they are in are facing increased traffic, pollution, noise, and crowd. Instead of connecting to the aura of nature and oneself, few of those who wish to have a spiritual, detoxed, disconnected and thrilling experience at these so-called isolated regions, feel engaged in the same stressful world again.
If you are someone who is quite passionate about trekking, thrill, excitement, and any physically appealing sports or if you wish to go on an "atheistic spiritual pilgrimage"; connecting to one's actual self and natural beauty of our planet, then this section is for you! Offbeat treks are non-commercialized, works in small groups and are very remote, tranquilizing and unconnected to the socialized developing/developed world zones. You'll feel like pilgriming and meditating throughout your journey.
Some of the best offbeat treks around the world are GR20 Trek in France, Inca Trail in Peru, Pays Dogon in Mali, Overland Track in Australia, Routeburn Track in New Zealand, The Narrows in the USA, etc. But do you know that most of the world's best offbeat treks have Indian Himalayan Treks on there top charts list? And probably that's also the reason why most of these famous trails and peaks attract not only its own citizens but the Mountaineers and tourists from around the globe. It's also the reason why India has become the world's favorite tourist country. There is a kind of natural abundance of weather, cultures, extremely varied landscapes and a diverse number of plant/animal species in India.
Even after being an abode to so many famous summits and peaks, nevertheless, adored on the Himalayan ranges are some of the best offbeat treks of India, like Markha Valley Trek in Ladakh, Trek to Kanchendzonga Round Trek in Sikkim, and Talle Valley Trek in Arunachal Pradesh. These are just three of many adventurous treks on the Himalayan Ranges. Trekmunk provides its Highlanders with the service for most of the above mentioned and almost all the treks on the Himalayas in India.
These treks, geographically, ranges from Lower Himalayan Ranges to the grand and most extraordinary Greater Himalayan Ranges. State-wise, the offbeat trips that we provide will take place in Ladakh, Uttrakhand, Jammu, Kashmir, Sikkim, Himachal Pradesh, and Arunachal Pradesh. Most of these treks will take around seven days to get completed. Moderate-Difficult offbeat treks might take around 10 to 15 days and nights. Further, the ultimate ones can stretch for more than two weeks. The altitude ranges from the simpler, 11,000 ft to above 20,000 ft., which are the most difficult or ultimate ones. The classification of difficulty levels is also on the basis of technique and skills at times. Most of these treks can be best experienced between the months from May to November. Some of these excursions cover the track from one state to another. Few of them would sound like the famous ones, but they are listed in offbeat because we take a different route to reach the peak.
Most of these treks will be on loftier altitudes. Trekking in higher regions is tougher as they need acclimatization as a prerequisite. Acclimatization means adjusting and adapting to one's environment and its temperatures. Higher altitudes have lower temperatures, snow-capped ranges and at times, glaciers. Some of the difficult or moderate treks have abandoned paths and alienated lands. The fields can either be lush green or completely barren. All these varied paths, their varied regions, and varied cultures will take you away from the comfort and chaos of the settled civilizations on these trips. For example, towards the North-Eastern ranges of the Himalayan region, you'll not only be able to see but feel the peace and spiritually running throughout the journey.
If you are interested in any of the words above then keep exploring. In the next few paragraphs, the precise description of a few of our preferred offbeat treks in India is given.
Trekking is amongst those few stimulating sports, which take you closer to the significant symphony of nature. The mountains have an aura of calmness in them. Indian mountain ranges are not only the natural defensive wall for the nation but metaphorically it is also an expression of the country's "offbeat-ness" in its extremely incredible cultures, epic history, tranquil spirituality, and awe-striking diversity. Mountaineering on these remarkable ranges and especially in an offbeat way is an experience you'll remember forever. On top of this, the ranges provide an endless number of trails, still unexplored and who knows, your group will be the next one to discover them!