3 Days
Highlights
Located at an elevation of nearly 9,679 ft, the scenic and eye-catching Kareri Lake is a soul-
stirringly beautiful lake located in the Kangra district of Himachal Pradesh. If you wish to
skip a couple of days from your busy and monotonous routine then the Kareri Lake Trek
has got to be the perfect getaway for you. The trek is short and extremely wholesome with
lots of opportunities in its ambit that will allow you to witness natureâ??s wilderness like
never before.
Kareri Lake Trek is also considered as one of the most adventurous and breathtaking
alpine treks in the state of Himachal Pradesh. The trek takes you through beautiful
landscapes amidst mighty mountains, through unexplored avenues with hundreds of alpine
trees accompanying you. Besides numerous gushing streams and breathtakingly beautiful
green meadows, Kareri Lake Trek also takes you through overwhelming and aesthetic
remote villages. All in all, the trek offers peace, tranquility, aesthetic pleasure and is a giant
storehouse of interesting adventurous surprises. Additionally, this trek can prove to be a
paradise for bird watchers, so if you have an affinity for bird watching, be sure to carry your
camera along with you. The areas around the Kareri Lake are filled with pines and shrubs
that make this place a perfect habitat for a variety of birds that very often seek shelter here.
The latter half of the Kareri Lake Trek introduces you to a vast variety of terrains, steep
ascends, wooden bridges and many river crossings that add value to your overall
experience here.
Overview
Kareri Lake, also known as Kareri Dal or Kumarwah Lake, is situated at an elevation of
9,626 ft above the mean sea level. It is situated at a distance of 27 km from Dharamshala in
the Kangra region of Himachal Pradesh. The Kareri Lake is a freshwater glacial lake that is
indeed breath-taking and refreshing to admire. The crystal clear water of the lake
spectacularly reflects the vast sky and is truly an epitome of beauty. Surrounded by lush
green subtropical pine forests, the lake is famous for a surprisingly great variety of birdlife.
With changing seasons the temperature around the Lake also changes throughout the year.
While the temperature on a usual day in summer can sometimes rise up to 43 degree
Celsius, in winter however, the temperature falls down to around 9 degrees during the day
and about -10 degrees during the night. Since, the Kangra region in Himachal Pradesh
mostly receives heavy rainfall every monsoon season, condition in the region during
monsoon become very unfavorable for trekking. Most routes tend to become slippery, the
probability of landslides increases and it becomes quite chaotic overall.
It is the spring season which proves to be the most favorable period for the Kareri Lake
Trek. During this period, you can also enjoy flora and fauna in their full bloom which adds
beauty to the already breathtaking views. Indeed, this season offers unbelievable scenic
views, refreshing stretches of greenery, and overwhelmingly exquisite pictures of the
surroundings.
The Kareri Lake trek stretches across 27 km of distance and can be covered in three days
by any averagely fit person. The topography, altitude and do-ability of this trek make it
suitable for first time trekkers as well. It is relatively easier and has a great deal of
adventure to best suit the interest of first timers. On your way upwards, you will come
across dense forests of pine and oak trees, streams with gushing crystal clear water, a wide
range of wildflowers as well as a variety of birdlife. The trek begins with a leap into forests
of pine and broadleaf but as you move forward; you will come across grasslands, pine and
deodar trees and many wild trees that are indeed breathtaking. You will also find waterfalls
and milky white streams occasionally greeting you on your way upwards. Initially, the
route appears to be easy and quite doable but as you progress, the trail gets steeper.
However, the real adventure usually starts from Dharamkot. Dharamkot is just 2 km away
from McLeod Ganj, which is a small urban destination in Dharamshala.
As much as we prepare for trips, the probability of risks can never be brought to nil.
Nonetheless, calculating probable risks and keeping prepared for unforeseen situations is
the best that we can do in our capacity as humans. Every trek that reaches out to high
altitudes opens up the possibilities of altitude sickness which is very common amongst
trekkers, especially the first timers. Symptoms such as general discomfort, nausea and
headache are very commonly observed in cases of altitude sickness. Although, it is very
unlikely to experience altitude sickness on the Kareri Lake trek, nonetheless if you come
across these symptoms or start experiencing intolerable discomfort, it is best to inform
your guide/trek leader at the earliest. Trek leaders are usually very well experienced to
identify the seriousness of your situation and provide the best possible healthcare at that
moment. Sometimes even weather conditions fluctuate with the blink of an eye. Despite
predictions, nature can always come up with surprises and the weather can go haywire.
Unexpected rainfall, snowfall or hailstorm can sometimes show up uninvited and paint the
sky grey. In such cases, it is recommended to follow the instructions of your trek
leaders/guides. They may even ask you to return to a lower base for safety purposes.
Subsequently, alien terrains can be tricky to walk over, risks of minor injuries such as
bruises and leg sprains etc, even though avoidable, are present nonetheless. Sometimes
fractures can also occur if youâ??re savage and not very careful. However, trek leaders are
usually trained to handle emergencies. With the help of a fully-equipped first aid kit, most
trek leaders quite successfully take care of minor injuries. And as far as serious injuries are
concerned, patients are usually transported on a stretcher to the nearest medical centre.
Best Time for Kareri Lake Trek
Both for the beginners as well as the experienced ones, the best period for the Kareri Lake
Trek is between the month of May to July and from September to November. During this
period, the weather usually remains pleasant and ideal for trekking. The temperature also
remains between 8 degrees to 20 degree Celsius which is a very favorable spectrum. From
late-July to the end of August, trekkers might experience rain with thunderstorms. As the
Kareri Lake is situated at an altitude of 9,679 ft above the mean sea level, the lake remains
frozen from early December to April due to extreme weather conditions. The temperature
stays at the sub-zero level and even through trekking during this period is least preferred;
it turns out to be quite gratifying and adventurous. So, if you love admiring snow clad
mountains and viewing milky white stretches of snow around yourself then trekking
during the winter season has got to be your sport. However, it is advised to either trek
during the pre-monsoon season or before the period of extreme cold temperatures.
Brief Itinerary
Day 1: Dharamshala to Liyoti via Kareri Village
Buckle up and get ready for the first day of your trip. A pick up will be arranged at 10:00 in
the morning from Dharamshala. It will take you a couple of hours from Dharamshala to
reach the beautiful Kareri Village. Enjoy the drive through mountains, with fresh air
battling against your face and admire the picturesque views outside the window panel as
they warmly welcome you. After reaching the Kareri village, your trek leader will brief you
with necessary details regarding your trek to Liyoti. As you hop onto your journey to the
village of Liyoti, you will traverse through beautiful grasslands and dense forests. Enjoy the
exhilarating 6 km trek through the wilderness. The trek is usually covered in about 4-5
hours by any averagely fit person. On your way upwards, you will briefly halt for a short
lunch break, indulge in a scrumptious and healthy lunch meal to regain energy and
successfully complete your trek for the day. After reaching the campsite in Liyoti, you may
relax and while away the rest of your day. Enjoy your camp at the riverside and indulge in
the beauty of true bliss.
Meals : B, L, D
Accommodation : Tents/ Homestay
Time Taken : 4 to 5 hours
Altitude : 8,000 ft
Distance : 6 km
Day 2: Liyoti to Kareri Lake Trek
Stretch your arms below the bright blue sky amidst the mountains and wake up feeling
refreshed and joyous. Freshen up for the day and grab yourself a deliciously warm
breakfast to feel good and energized for the activities of the day. Post breakfast, you will
resume your trek to the Kareri Lake which can be easily covered in approximately 4-5
hours. As you trek steadily you will find trees of oak, pine and rhododendron standing tall
and graciously, blessing you with bliss and aesthetic pleasures. Soon, you will find yourself
reaching closer and closer to the Kareri Lake, hold yourself as you unfold the sight of a crystal
clear, deep blue lake resting peacefully in the lap of mighty mountains. Admire the spectacular
beauty of the scenery before you that will leave you truly overwhelmed and spellbound. You will
also be able to spot the enormous Dhauladhar range from the lakeside. Spend some time by
the lake and steal some moments of peace and solitude for yourself. You may hike to
nearby areas before you call off the day. Enjoy the delicious dinner by the lakeside and
snuggle into your camps to spend a relaxing night.
Meals : B, L, D
Accommodation : Tents/ Homestay
Time Taken : 7 km
Altitude : 9,650 ft
Distance : 4 to 5 hours
Day 3: Trek from Kareri Lake to Kareri Village and drive to Dharamshala
Wake up to a beautiful sunrise in the mountains, by the lakeside. Freshen up and steal the
last few glances of the admirable Kareri Lake before you pack up and prepare to retrace
your journey backwards. Have a deliciously warm breakfast and pull up your socks to begin
your journey towards the Kareri village. Admire the surroundings around you as you bid
farewell to them and steadily trek to descend to the lower campsite. Today will be a tedious
and exhausting day; you will trek for a whopping 13 km distance to return to the starting
point. Enjoy a short break in the wilderness and indulge in a warm and healthy lunch meal
before you resume your trek to cover the last bit of the trail. Upon reaching the village of
Kareri, you will find vehicles that will escort you to Dharmshala to bring your journey to a
full circle.
Meals : B, L
Time Taken : 5 to 6 hours
Altitude : 5,900 ft
Distance : 13 km
How To Reach
Kareri Lake is named after the Kareri Village. The Kareri Village is situated at a distance of
27 km from Dharamshala. Dharamshala is a popular hill station of Himachal Pradesh which
can be easily reached via different modes of transportations.
By Air
The closest airport to Dharmshala is the Gaggal Airport, situated at a distance of 13 km. You
can also reach the Chandigarh airport which is 275 km away from Dharamshala and
drive/rent a cab or use the bus services to reach the town of Dharmshala.
By Rail
The nearest railway station to Dharmshala is in Pathankot, situated at a distance of 85 km.
Trains from different cities, especially the ones heading to Jammu and Kashmir halt here
frequently. Further, many bus services and rental cars/cabs are available from Pathankot
to Dharamshala.
By Road
Road trips are usually most preferred by adults and adventure enthusiasts who seek to
admire the scenic beauty of the surroundings between cities. Many bus services are
available to Dharamshala from major cities like Delhi, Manali, Shimla, Chandigarh and
Jalandhar etc.
Why Trek With Us ?

Twin Sharing Tents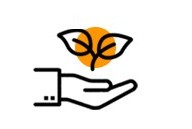 Eco Friendly & Paperless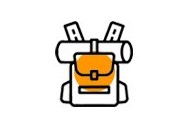 Finest Guides

Just Right Group Sizes

Commitment to Safety
Reviews
We were a group of 12 friends and booked a trek to Kedartal with Trekmunk, it was an amazing experience..even though it was our first trek to the Himalayas and Kedartal being a difficult terrain trek we were guided excellently by the Trekmunk team. They served us nutritious food, ...
Mazhar Dohadwala
Kedartal Trek
Chadar trek is considered to be one of the most difficult and dangerous treks, which requires a lot of skilled trek leaders, a perfect guide and a strong team of porters. I choose Trekmunk for Chadar and they proved they are a perfect team. Highly skilled trek leaders, profession ...
Sushil Chauhan
Chadar Trek
I and my friends went to Markha Valley trek with Trekmunk and we all had a great time. Walking up and down the hill, coming across some beautiful sites was mesmerizing. Staying in tents was so much fun. And our guide had all the knowledge about the trek. Trekmunk is really good w ...
Ishita
Makha Valley Trek