Monsoon is a season which everyone enjoys. The rain redefines the beauty of nature and makes everything fantastic. The lives of everyone have become so monotonous and dull that everyone needs a break and relax to reduce stress. One of the major benefits of trekking is that it helps to maintain good physical as well as mental health. It allows people to explore heavenly nature and as well as feed the inner adventurer in them. These treks give the opportunity to do something challenging that no other activity would do. It relaxes you and calms you as you would be enjoying in the laps of nature.
One gets to experience the adrenaline rush while enjoying the heavenly beauty of the mountains. One would definitely consider returning to these places and doing trekking again and again as it not only relaxes you mentally but it also relaxes one physically. The aura around the mountains helps to curb a lot of diseases like hypertension, various lung disease, breathing issues, etc. Taking in fresh air while doing an adventure acts as therapy.
Join our fixed group departures: 2020 Departures

Top Monsoon Treks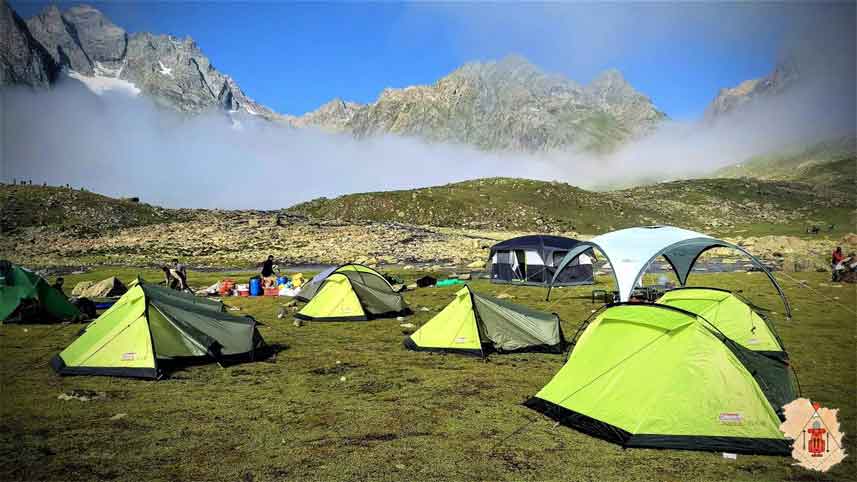 7 Days
USD 210 / INR 14750/-
Location : Kashmir
Difficulty : Moderate
Best time : July-Sept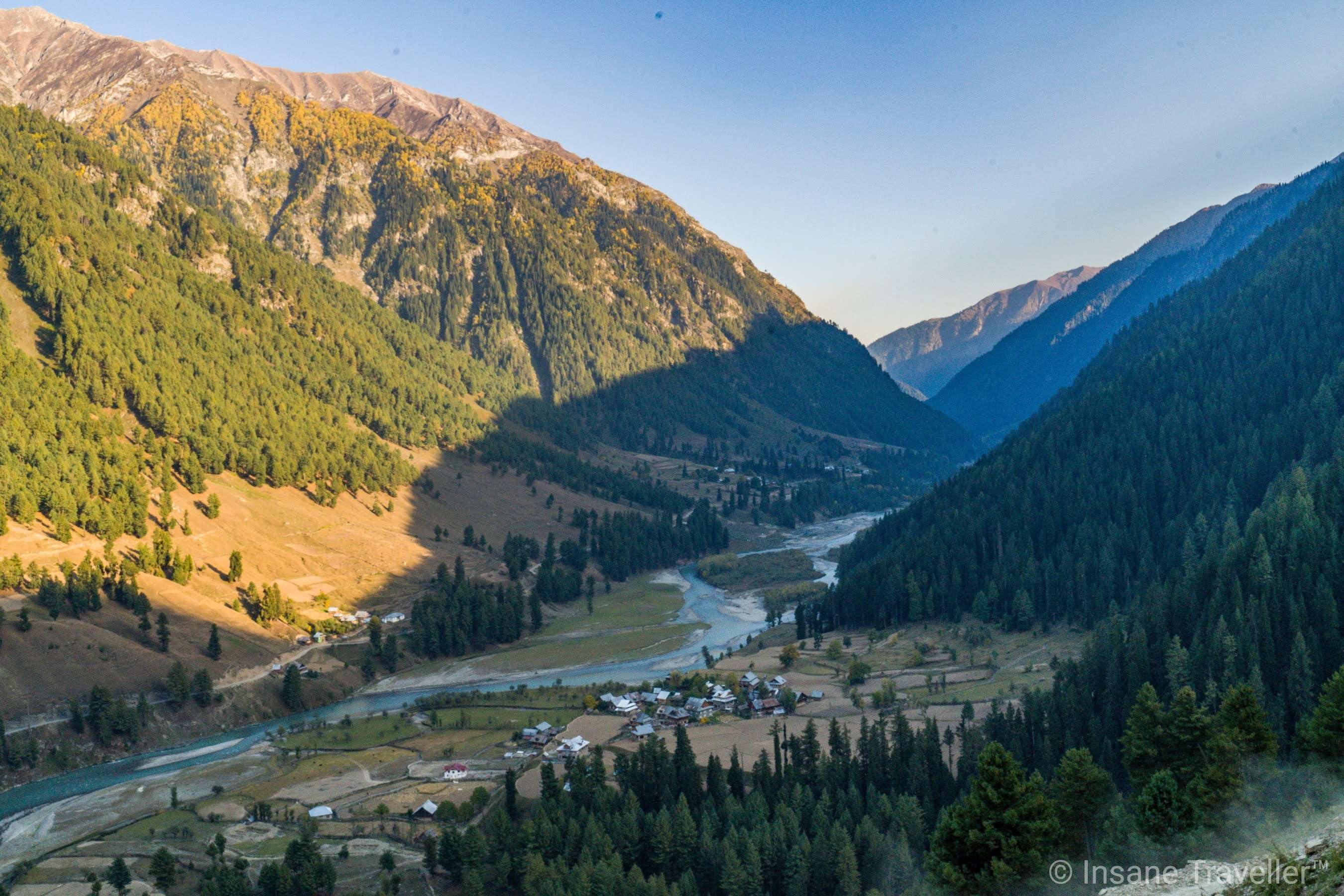 8 Days
USD 500 / INR 36450/-
Location : Kashmir
Difficulty : Difficult
Best time : July-Sept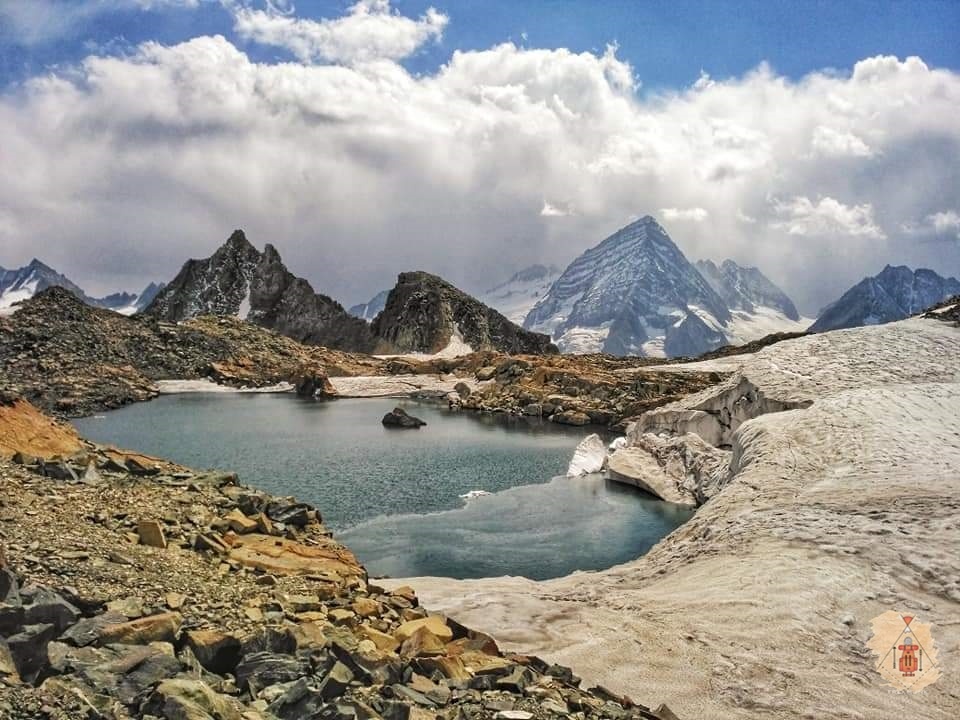 5 Days
USD 133 / INR 9950/-
Location : Kashmir
Difficulty : Moderate
Best time : June - Sept
All Monsoon Treks
Why Trek in Monsoons?
Technology has made our lives easy and fast but we all are completely caught inside the web of technology and monotonous life. It has caused a lot of diseases, mental as well as physical. Escaping from this unexciting life can be quite difficult at times. Everyone longs for a relaxing yet adventurous vacation. Trekking has been a very desirable option among everyone around the world. Trekking has been a fascinating and exciting activity. Anyone with a good condition can enjoy this adventurous activity while enjoying the beauty of nature around.
India is one of the most diverse countries in the world. It is cultural, regional, weather and language diverse. In India, one can enjoy all the weathers in the world without any hassle. Either be it summer, monsoon, winter, spring or any known weather, it could be found in India. India gives one an ample amount of options to explore and enjoy its diversity. Monsoon is one of the seasons which almost all the twenty-nine states experiences and monsoon is loved by everyone as it soothes us after the deadly summers.
Regardless of south, north, east-west, everyone goes through the monsoon and while some enjoy it is a hassle for most. This season has been very popular for vacations as one can enjoy the beautiful rain and nature. To admire the weather and to enjoy it to the fullest and experience nature from a completely different side. There are so many easy monsoon treks in India. These treks are not only for professionals but also for everyone. These treks give you the opportunity to create new memories and experience things that were never felt before. Monsoon treks in the Himalayas have become very popular as they are fairly easy as well as challenge one's limits. These treks are popular around the globe. Everyone around the world visits these trekking places in monsoon specifically as monsoon is a challenging season.
Monsoon can be a tricky time to choose trekking as the trails become slippery. There are many trails, in the Himalayas that become very risky due to heavy rains and are constantly at risk of landslides. Regardless of these risks, there are many beauties to be uncovered in the Himalayan region, southern region etc. There are various monsoon treks in South India that people are not aware of. They are equally as beautiful as Northern and other parts of the country.
If you are eager to experience trekking or are very curious to learn and enjoy this experience. Monsoon treks can be a very good option for you as monsoon can be a tricky season to trek and it increases the amount of adventure one experiences. It gives you the option to do something out of the box and escape the monotonous life one was born with.
Some of the famous monsoon treks in India are - Valley of Flowers, Kashmir Great Lake Trek, Hampta Pass Trek, Sinhagad trek, Roopkund Trek, Pin Parvati Trek, Zanskar Valley, Dzongri Trek, Nanda Devi Sanctuary, etc. One would definitely be spellbound by the beauty of these places. Monsoon treks are definitely worth giving a try. It is very popular around the globe. These are various monsoon treks according to the difficulty level and various other factors. It can also be very beneficial for one's health and has the power to relax one mentally.
With these thoughts and ideas, look at these best monsoon trekking in India.


1. Valley of Flowers, Uttrakhand
It is only during the monsoon season i.e. from July to September, that this National Park remains open which makes it one of the most popular treks in monsoon. In monsoon, this valley is covered with mesmerizing and colorful flowers making the view breathtaking. The weather adds to the beauty of nature and makes the view fantastic. Trekkers can enjoy beautiful birds, butterflies, animals, etc. This is a very easy trek which makes it available for everyone to enjoy.


2. Hampta Pass Trek, Himachal
It is a perfect trek for beginners as well as professional treks. This place becomes heavenly during monsoon season. This trek begins from Manali and gives you an opportunity to enjoy forests and grasslands amidst the mesmerizing Himalayas. This trek is moderate and can be done by anyone in good health who is passionate to experience some adventure.


3. Kashmir Great Lakes Trek, Jammu & Kashmir
Kashmir Great Lakes Trek is one of the most popular treks in Kashmir. It has a stunning view of lakes and snow peaks as its highlight. This trek gives an opportunity to experience high altitude lakes, snow-covered peaks, etc. Banks of the lake like Gangabal, Gadsar, Kishanasar, Nundkol, Vishnasar make as brilliant campsites. These lakes are mesmerizing and would be worth it. This trek is moderate and needs prior trekking experience.


4. Nanda Devi Sanctuary Trek, Uttrakhand
This place is very pleasing and monsoon adds to its beauty. The final result is breathtaking. Trekkers can see exotic animals like Brown bears, Serow, Bharal, Himalayan Thar, etc. This trek includes twelve peaks including Nanda Kot, Trishuli and many more. This trek is quite challenging and would be a great experience for one.


5. Pin-Parvati Trek, Himachal Pradesh
This is one of the oldest treks in the Indian Himalayas. It is also known as "Valley of Gods". This valley offers eye-catching scenic beauty to trekkers. This trek is moderate to strenuous and can take around thirteen to seventeen days to finish.
Trekking is one of the adventures that anyone can do and enjoy despite the age. There are many senior citizens who are trekking enthusiasts and are more active than youngsters. This fun activity has a lot of benefits to the human body. It cleanses one physically as well as mentally and gives one a break from stressful life one goes through. One should definitely consider trying various treks according to the various aspects with family and friends to enjoy nature as well as loved ones. Trekking can be a very good opportunity to connect with family and friends and spend some quality time with them. Kids these days are engrossed in mobile phones and are lacking the physical activities they need. These fun and adventurous activities can connect mobile addict generation back with nature and would definitely help them stay fit and relax in the laps of nature. Lack of exercise in everyone's life is causing a lot of diseases and nobody has time in this stressful life to exercise. Trekking as a vacation can be like hitting two mangoes with one stone. It would keep you physically fit as well as relax you from all the stress from the monotonous life. Trekking has been considered as a sport that challenges and seeks more energy and enthusiasm from everyone which pleasing one's eyes and keeping them fit.