Himachal Pradesh




2 Days

Easy
Highlights
There are a lot of aspects that make the trek to Triund frequently chosen, adored and re-taken without a
second thought. The easily accessible view of the Dhauldhar ranges is one amongst them. For a
refreshing view like that, the amounts of efforts taken on the trek are really insignificant. It is indeed
breathtaking to find snow capped mighty mountains standing before you, in all their vastness and might.
Further refreshing and magical is the birdâ??s eye view of the Kangra valley from the top. Unreal and mind-
boggling are words that simply donâ??t do justice to the beautiful experience of viewing the valley from
that site. From the easily accessible panoramic views of mountains like the Rifle Horn and Arthurâ??s Seat;
that you can easily spot at the beginning of the trek, the trek only gets better as you ascend higher and
traverse through forests of pine and coniferous trees. The ultimate highlight of the trek is the soul-
stirring and unbelievable sight of sunset at the top. The red painted sky with hues of orange and yellow
shades is sure to give butterflies in your stomach with its enchanting and captivating beauty. The sunset
here is most sought after and remains one of the major reasons behind the craze and popularity of this
trek. Further enriching the trek is the rich Tibetan culture that is prevalent here, and can be observed
and experienced on your way to the top. Another factor that keeps this trek chosen by many is the
length of the trek; it spans over two good days that make it an ideal trek for weekend getaways for
those who live in neighboring states. The hassle-free connectivity to the starting point of the trek further
adds value it. Overall the trek is a culmination of interesting Tibetan culture, captivating picturesque
views of various landscapes, magical view of the Kangra valley, easily accessible and overwhelming
Dhauladhar Ranges, beautiful forests of Rhododendrons, pine and coniferous trees and a drool-worthy,
surreal view of a sunset; find us a better and equally wholesome tour package, we will wait!
Overview
Do not even get us started on the surreal beauty that the state of Himachal Pradesh is. There is
absolutely no end to its admiration and appreciation. One of the eleven mountain states; Himachal
Pradesh definitely has to fall in the category of the most precious gifts ever gifted to humankind. With a
desirable and pleasant cozy to freezing cold weather and the unending scopes for trekking, skiing and
other adventurous activities in its ambit, the state of Himachal Pradesh is nothing less than a paradise
for trekking and adventure enthusiasts. From easy treks best suited for first timers to moderate as well
as challenging treks to match up the energy of experienced trekkers; Himachal Pradesh has various
activities to cater to the desires of different types of individuals. Triund trek of all the treks is an easy,
interesting and majestic trek that introduces you to vibrant landscapes and soul stirring, picturesque
views of the mighty mountains at a distance. There should be no second thoughts about it, for the
minimal efforts that it demands; triund trek really is quite liberal in offering those overwhelming views
in return. In fact, to call it the easiest Himalayan Trek would still be an understatement because most
Himalayan treks demand a different kind of vigour and enthusiasm altogether. The accessibility, ease
and short length of the trek makes it one of the most popular Himalayan Treks of Himachal Pradesh. An
overnight drive from Delhi, Chandigarh and even Ambala can easily lead you to the starting point of the
trek which can be Mcleodganj, Dharamkot or even Bhagsu and Gallu villages. Triun, truly is the epitome
of beauty that caresses unrealistic sunrises and sunsets in its ambit and is one of the most aspired
trekking spots of all times.
From snow smothered peaks in winter and post winter seasons to lush green refreshing and enchanting
landscapes in the summer and spring seasons; triund treasures all your desirable expectations quite
safely in its ambit. Different seasons bloom differently and offer a variety of ambiences to choose from.
During the summer and spring seasons, the weather is just about cool to be enjoyed with just double
layers of clothing; which allow you to feel comfortable, perform better at the trek as well as whole
heartedly enjoy the pleasurable emotion of trekking at Triund amidst a subtly cold weather. These
seasons also open the opportunity of witnessing pretty Rhododendrons in their full bloom. The winter
season on the other hand, paints the surrounding into fresh and bright shades of white with glittery
snow resting perfectly over everything. The view of snow capped mighty mountains and snow layered
landscapes invoke a precious charm and a surreal feeling altogether. Although the same trek becomes
slightly challenging during winter due to the freezing cold weather and the extra layers of clothes,
nonetheless, it still remains doable and relatively easier when compared to the other Himalayan Treks.
There is a sense of belongingness at Triund, you want to live more of it, see more of it and just lie there,
under the open sky for as long as you can. The sight of snow smeared mountain ranges in front,
especially trigger the urge to explore them all, to leave the metropolitan life behind and escape into
wilderness. Of course none of that is to happen but what may be possible are a few days of that dreamy
life. There should be nothing stopping you from fulfilling aspirations like these, if you have any. It is time
for you to pack your bags, set outside ad get rolling into the mountains. It is time for you to get rid off of
whatever may be stopping you from going on a trek and running in the direction of your dreams. Lift off
that weight and look forward to ways of living life as you please. A trek to Triund might as well prove to
be an ice-breaker and that is all the more reason why you should try it for yourself.
Brief Itinerary
Day 1 – Dharamkot to Triund
Although Mcleodganj, Bhagsu and Gallu villages are also alternative starting point for this trek to Triund;
Dharamkot remains the most chosen and ideal starting point for the enchanting views and interesting
trails that it opens into. Find us at the starting point, early in the morning eagerly waiting for you as you
make your way to the starting point. It is important to start early to avoid the post-afternoon sunny
temperatures of the area. We will take you through a beautiful forest of pine trees to reach the Gallu
Devi temple; the first landmark of the trek. Soon, you will come across a checkpoint where your identity
will be cross-checked with an identity proof, your backpack will also be subject to scrutiny to record the
details of any plastic waste that you may be carrying which are usually cross-checked when you return
the next day to ensure that no littering is done. The trail gradually elevates and zigzags its way through
various forests of Oak and Coniferous trees. As you reach the Laka ridge, the trail tends to get steeper
and equally challenging. As you climb higher, you will also come across many cafes and restaurants,
where you can grab some snacks and drinks for a rest break if you wish to. Further higher, are the
picturesque trails lined with the awe-inspiring beauty of the blooming Rhododendrons. After this bit of
the stretch of the Triund Ridge, you are introduced to the remarkably beautiful lush green Ridge that
opens into the alluring Kangra Valley that stretches all the way to the final destination; the Triund top
that lies at an altitude of 9351 km. The distance between the starting and the ending point is
approximately 5.5 km that can be covered in about 3-4 hours by any averagely person upon keeping a
steady pace. On another note, the inherent romance all along the trail that allures trekkers with its
beauty is still underrated despite the hype. The entire stretch is indeed one of the brightest, vibrant,
wholesome and interesting trekking stretches of all time. However, fresh water remains quite scarce
along the way, you can find dhabas/restaurants that may provide water but it is still recommended to
carry a bottle before embarking on the journey. Similarly, it is also recommended for you to carry
packed snacks/lunch for the day since the food joints/outlets along the way may seem expensive. After
a thrilling, challenging and exhausting day full of explorations and aesthetic pleasures, you may check
into the tents allotted to you at the top. Enjoy the refreshing view of the landscape and get yourself
quality rest for the remaining day. You may hike to nearby areas and explore new avenues. Post
evening, you will be provided with a scrumptious and warm meal to fill you and wash off the exhaustion
of the day. Chill and go to bed as per your choice.
Time Taken : 4 hrs
Altitude : 9351 ft
Distance : 5.5 km
Day 2 – Triund to Dharamkot
Wake up to a fragrant and charming morning amidst the mountains and appreciate the natural beauty
around you. Freshen up and find yourself in the middle of heaven as the beautiful sun unfolds an
overwhelmingly surreal view of the scenery before you. You will be provided with a piping hot, delicious
meal for breakfast. Wholeheartedly indulge in the mouth-watering breakfast and admire the
exceptional experience of being amidst the mountains; with the views of the Dhauladhar Ranges before
you, you are sure to be taken by a storm each time you steal a glimpse of it. After a while of strolling
around and pleasing as you wish, you may begin your return journey towards Dharamkot. Pack your
essentials and set out to retrace the enchanting and delightful trails that took you to the top. Bid
farewell to the Triund top and gradually begin your descend towards the starting point. Capture the
elegant beauty of the valley and the ridges in your electronics as well as your heart as you glance
around, for the last time. The ease all along the trail despite some steep ascends and descends makes
this trek the perfect choice for first timers. However, if you are a first timer, you might want to exercise
a bit for a few days well before the trek to balance your potentials and build a momentum. If you plan in
advance, 3-4 weeks of prior preparation can work wonders. There is no need for complex exercises or
rigorous workout sessions, simple yet regular exercises alone can improve your stamina and are best
suited to enhance your overall experience at trekking and to allow you to thoroughly enjoy it. However,
if you choose not to exercise, the trek may prove to be a slightly difficult one nonetheless a still doable
one. The ease that this trek comes with, despite less efforts or investment of time and energy is
commendable and is one of the main reasons for most people to choose it; especially for the working
professionals who find it hard to take time out from their daily schedules. As you descend, enjoy the rich
topography of the valley and descend carefully around rocky spurs. Interestingly, you will be delighted
to make fresh observations of the surroundings despite crossing over the same trails, the previous day.
Carry the delight and pleasure of the aesthetic wilderness, close in your heart and gradually reach the
returning point in Dharamkot to bring the trek to a full circle. If you leave early, you may be able to
reach Dharamkot back, well by lunch time since it will take relatively less time for you to cover the same
stretch because of the descend.
Time Taken : 4 hrs
Altitude : 6890 ft
Distance : 5.5 km
How To Reach
The two most preferred starting points to Mcleodganj which is a landmark just 2 km away from
Dharamkot, are Delhi and Chandigarh. Both of which are well connected to Dharamkot.
FROM DELHI â??
If you intend to drive from Delhi to Dharamkot, you can cover the stretch in approximately 9-10 hours
via the NH 44 and NH 503. However, the route between the two cities passes through mountains, some
parts of which requires appropriate driving skills and a birdâ??s eye to focus. It is recommended to either
hire an experienced driver or resort to public transport for safety purposes.
Many private and public buses travel between Delhi and Mcleodganj on a daily basis. Most of them are
overnight buses that leave from Majnu Ka Tila or ISBT Kashmere Gate and reach Mcleodganj early in the
morning. The bus fares range from 600- 1500/- depending upon the facilities provided. You can also pre-
book your tickets and preferable seats from various online portals, the most reliable of which is the
Himachal Road Transport Corporation.
FROM CHANDIGARH â??
The distance between Chandigarh to Dharamkot is approximately 236 km which is usually covered via 6
hours of drive at most. However, the route from Chandigarh is the same that is found while travelling
from Delhi after crossing NH 44, so driving along this route, i.e. the NH 503 opens the same probabilities
as explained above. So it is suggested to hire a driver/ cab instead of driving on your own, unless you are
well experienced to drive along these roads.
On the other hand, there are plenty of private and public buses that travel overnight from Chandigarh to
Dharamkot. You can get these direct buses from the ISBT Chandigarh bus stand. The bus fares reange
between 600-800/- depending upon the facilities provided. These buses can also be booked online via
various portals including the Himachal Road Transport Corporation.
After reaching Mcleodganj, you can easily find many local transports to ferry you to Dharamkot or you
can simply cover the 2 km distance on foot within 25- 30 minutes of steady walking.
Why Trek With Us ?

Twin Sharing Tents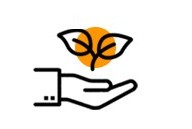 Eco Friendly & Paperless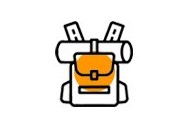 Finest Guides

Just Right Group Sizes

Commitment to Safety
Reviews
I had the best time of my life at Sandakhphu Phalut trek arranged by Trekmunk. Literally I felt like I was in heaven and I was soo very happy. I will recommend everyone to opt for Trekmunk. I was a solo woman traveler and was a bit worried, but things went very smoothly and I en ...
Aishwarya Roy
Sandakphu Trek
Chadar trek is considered to be one of the most difficult and dangerous treks, which requires a lot of skilled trek leaders, a perfect guide and a strong team of porters. I choose Trekmunk for Chadar and they proved they are a perfect team. Highly skilled trek leaders, profession ...
Sushil Chauhan
Chadar Trek
I had an amazing trek with Trekmunk to Sandakphu November and December 2019. From the first moment of inquiry about the trek and all my questions were answered clearly and on time thanks to Dheeraj who managed to facilitate the trek quite well with his communication. Our guide Ar ...
Ahmed Orabi
Sandakphu Trek