Kashmir




7 Days

40 km KM

13800 FT

Moderate to Difficult

₹ 13800

Highlights
The Nafran Valley trek is a must-do for several reasons:

Scenic beauty: The trek passes through lush green forests, rolling meadows, and snow-capped mountains, making it a visual feast for nature lovers.Cultural experience: The trek passes through traditional Kashmiri villages, providing an insight into the local culture and way of life.Challenge: The trek offers a moderate level of difficulty, with several steep ascents and descents, making it an ideal choice for adventure seekers.Peaceful escape: The Nafran Valley is remote and peaceful, making it a great escape from the hustle and bustle of city life.
Wildlife: The trek provides an opportunity to spot a variety of wildlife, including birds and wild animals like Himalayan bears and leopards.
Unspoiled beauty: The Nafran Valley trek is still relatively unknown, meaning that the natural beauty is unspoiled and pristine.
Overall, the Nafran Valley trek is a unique blend of natural and cultural beauty that offers a peaceful escape and an adventure to remember.
Overview
The Nafran Valley trek is a scenic trek located in the Kashmir region of northern India. It is known for its stunning landscapes, including snow-capped mountains, glaciers, and alpine forests. The trek offers a unique blend of cultural and natural beauty, as it passes through traditional Kashmiri villages and offers breathtaking views of the Himalayan range. The trek is moderate in difficulty, with several steep ascents and descents, but the scenery along the way makes the effort worth it. This trek is best done in the summer months of June to September when the weather is pleasant and the snow has melted. The Nafran Valley trek is a must-visit for nature lovers and adventure seekers looking for a peaceful escape from the bustling cities.
Brief Itinerary
day 1: Drive from Srinagar to Aru
Meals : Dinner
Accommodation : Guest house
Time Taken : 4 hours
Altitude : 7950
Day 2: Trek from Aru to Gagad Pathri
Meals : B,L,D
Accommodation : Tents
Time Taken : 5 hours
Altitude : 9547.244
Day 3: Trek from Gagad Pathri to Nafran Valley
Meals : B,L,D
Accommodation : Tents
Time Taken : 9 hours
Altitude : 11269.69
Day 4: Acclimatisation at Nafran Valley || Visit Harnag lakes via Harnag pass
Meals : B,L,D
Accommodation : Tents
Time Taken : 9 hours
Altitude : 12270.34
Day 5: Trek from Nafran valley to Aaram Pathri
Meals : B,L,D
Accommodation : Tents
Time Taken : 2 hours
Altitude : 11154.86
Day 6: Trek from Aaran Pathri to Bhaj Margi
Meals : B,L,D
Accommodation : Tents
Time Taken : 5 to 6 hours
Altitude : 10170.6
Day 7: Trek from bhaj Margi to Aru and drive back to Srinagar
Meals : B,L
Time Taken : 6 hours trek, 4 hours drive
How To Reach
How To Reach Nafran valley Trek in Kashmir:
You need to arrive at Aru, Pahalgam from Srinagar which can be reached by road from Srinagar. It is around 100 km and takes around 3-4 hours.
By Air: Srinagar Airport is well connected to the major cities of the country. Frequent flights ply from Delhi, Jammu, Mumbai, Bangalore, Chandigarh, and Kolkata.
By Road: Srinagar is accessible from the other parts of the country via the National Highway 1D. The Srinagar Bus Stand is well connected to Delhi, Chandigarh, and Jammu.
By Rail: The Jammu Tawi Railway station is the most convenient stop, from where frequent buses and cabs are available for Srinagar.
Why Trek With Us ?

Twin Sharing Tents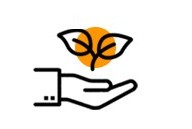 Eco Friendly & Paperless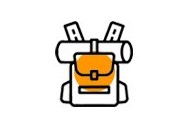 Finest Guides

Just Right Group Sizes

Commitment to Safety
Inclusions
Accommodations at Trek:

All accommodations on the trek will be on twin sharing basis in Tents or Homestays. Any accommodation in a hotel/guest house/hostel will be in a budget hotel.

Trek Leader and Guides:

An experienced and certified Trek Leader, as well as a professional guide, will accompany you for the trek. The team will have years of experience and well equipped for any emergency situation.

Services of a Professional Trekking Team:

A team of an experienced Cook, Camp Staff, Porters/Mules will accompany you for all the arrangements on the trek.

Meals at Trek:

All Meals on the Trek are included. We will serve Vegetarian Indian food on the trek which will be cooked by our high altitude chefs. It will be a five-course meal plan.

Camping and Safety Equipment:

All the camping equipment such as Tents, Sleeping bags, Toilet Tents, Dining Tent, Mattresses, and other things will be provided by us and we guarantee the quality. Safety Equipment including Medical kit, Oxygen Cylinder, Oximeter, Crampons & Gaiters(if required) will be provided by us. We recommend you to bring your own sleeping bags if possible.

Trek Permits and Forest Camping Charges:

Only for Indian Clients, All the applicable trekking permits, Camping Charges, Forest Entry Fee, etc will be paid by us. Foreigners have to pay these charges if not mentioned.

A Life-Changing Experience:

We assure you that by trekking in the Himalayas you will have a life-changing experience and we will do everything we can to provide you with the best services and make your venture in the wild an unforgettable one.
Note: Prior to booking any adventure with Trekmunk, it will be mandatory to sign the waiver form and get a medical certificate from a doctor in due time, without these, you will not be allowed to start the trek. All this will be done online without using any paper.
Exclusions
GST and Other Taxes:

The goods and services tax is not included in the price mentioned with the trek. They are subjected to change according to the government rules of India.

Transportation from Srinagar to Naranag Village

and back is not included in the package. Any expenses that occurred during the journey are not included in the package cost.


Accommodation and Food in Srinagar:

Food and stay in Srinagar and during transit to Naranag and back are not included in the package. You can book your hotels or homestays in Srinagar, we can recommend a few good options.

Flights and Transportation to and fro Srinagar:

Flights or other means of transport are not included in the package.

Personal Equipment:

Your Rucksack, personal clothing, shoes, trek poles, and other personal trekking gear is not included in this package. You have to bring your own gear according to the weather and difficulty of the trek.

Portage of Personal Bags(Offloading):

We highly advise you to carry your own burden (your rucksack) but due to any reason, if you wish to not carry your rucksack, we can arrange for a porter/mule to carry it. For this service, you will be charged over and above the trek cost. The charges for offloading vary with every trek.

Travel Insurance:

Travel Insurance is not included in this package. We recommend you to have travel insurance before opting for such adventures. You can buy insurance from us while booking the trek, it is optional.

Personal Expenses:

Any personal expenses incurred (Laundry, Bottled Water, Beverages, Snacks, Orders at tea houses or dhabas, Tips for guides, Camera fees, etc) are not included in the package.

Emergency Expenses:

Any costs arising out of unforeseen circumstances such as accidents, bad weather, landslides, road conditions and any other circumstances beyond our control are not included in the package.

Anything not mentioned in Inclusions of the package.
Cancellation Policy And More Information
Reviews
I and my friends went to Markha Valley trek with Trekmunk and we all had a great time. Walking up and down the hill, coming across some beautiful sites was mesmerizing. Staying in tents was so much fun. And our guide had all the knowledge about the trek. Trekmunk is really good w ...
Ishita
Makha Valley Trek
We were a group of 12 friends and booked a trek to Kedartal with Trekmunk, it was an amazing experience..even though it was our first trek to the Himalayas and Kedartal being a difficult terrain trek we were guided excellently by the Trekmunk team. They served us nutritious food, ...
Mazhar Dohadwala
Kedartal Trek
I chose (after a lot of research) Trekmunk for my first trek - The Hampta Pass and Chandratal Trek. And I am so really glad I did so. The trekker needs to only focus on the trek and the beautiful landscape around him/her. The rest of everything is taken care of by Trekmunk from d ...
Sreekul Nair
Hampta Pass Trek