Himachal Pradesh




15 Days

Ultimate Difficulty
Highlights
Deo Tibba expedition is an adventurous ride into the mountains. It allows you to experience nature like never before. The trails pass through some of the most scenic landscapes of all time. You get to experience the thrill of traversing through dense forests, moraines, meadows, beautiful waterfalls and equally alluring lakes. However, due to its challenging terrains, that require a certain skill set to trek over, this expedition is best suited for physically fit and well experienced climbers who have sufficient knowledge in the field of mountaineering.
This expedition will take you through lush green forests of silver birches, oak, pine, spruce and fir etc. It will also open into beautiful and snow capped- landscapes that will give you a birdâ??s-eye view of the surrounding landscapes. You will also be able to witness the sky-reaching mountains like Deo Tibba and Norbu Peak as well as reside in base camps set up in some of the remote villages like Panduropa, Setan, Chhikka.
Jogi Dugh and Bhandara Cave
On your way upwards, you will come across the village of Jogi Dugh which is claimed to be the abode of Thakshag Nag and all 18 Nag Gods. Nestled away from the mainland, this village is an epitome of beauty and rich cultural significance. As you ascend higher, you will also cut paths with the Bhandara cave which is another essential highlight in this expedition. The Bhandara cave sits mighty and aloof since time immemorial and is known as the abode of Pandavas during their exile which is why it is regarded with great cultural prominence, especially by the believers of the Hindu religion.
Chota Chandratal Lake
The emerald blue water of Chota Chandratal lake that is situated at the foothills of Mt Deo Tibba is the most sought after site during the expedition and remains as the key highlight of the journey. The Chota Chandratal Lake is a seren picturesque lake that is indeed surreal and absolutely worth the hype.
Overview
Considered to be the second-highest peak of the Pir Panjal mountain range, Deo Tibba has an exceptional height of 19689ft. This expedition offers a unique opportunity that provides just about the right kind of experience especially for trekkers who may have recently ventured their way into the mountaineering field. In fact, due to its technical importance, it is also a preferred place for Mountaineering Course expeditions by many institutions across the country. The expedition opens into lush green mountains which are covered with fresh powdery white snow during winters that make this expedition all the more interesting, challenging and exhilarating.
A beautiful village called Jagatsukh village near the city of Manali marks the starting of this exciting expedition. Pull up your socks and tighten your belts as you prepare to traverse through soul-stirring sceneries in the near future. You will be startled to find a variety of terrains on your way to the summit; starting with the dense forests of birch trees, to mesmerizing grasslands covered with snow, milky white meadows, to gigantic glaciers. You will also come across frozen lakes and refreshing waterfalls that will make your journey upwards, merrier. Since the landscape here is tricky, you will have a good opportunity to make use of your mountaineering skills and live your passion to the fullest. Use and polish your skill sets as and when you encounter terrains that need the use of axes or crampons etc. Deo Tibba expedition indeed is a vast treasure of opportunities where you can learn and grow, as well as satisfy your wanderlust at the same time.
Be sure to remain prepared for an exciting ride yet a very unpredictable ride, the mighty Himalayas are famous for their unpredictable weather. This can both add thrill to your journey or even require you to step down and descend to a safer campsite. Nonetheless, this expedition can be a great getaway from the chains of the world altogether; not literally yet metaphorically. You will elevate to a height where communication will be hampered and you will no longer be in connection with the world. Enjoy your solitude while you still have it. Observe and admire nature's infinite might, vastness and consuming beauty. Explore the unexplored and give yourself the adrenaline rushes that you looked forward to, all this while.
The best time to visit the famous Deo Tibba peak is either between May to June or between September to October. The magnificent state of Himachal Pradesh is rich with beautiful and mighty mountains that are best suited for trekking and camping. Out of the many expeditions that the state offers, Deo Tibba expedition is one of the most thrilling expeditions that takes you on an approximately 75 km long journey.
The alluring views of lofty mountains, hanging glaciers, exposed rock faces and numerous other spectacular aspects, takes this expedition to every adventure enthusiastâ??s bucket list. Say no more and join us for an enriching, hospitable yet challenging and fun journey to the Deo Tibba Peak as we take you through the eye-catching snow covered terrains that will leave you gasping and overwhelmed and strike that wish off of your bucket list.
It usually takes 14 days of steady and planned trekking to cover this exciting trek. You will pass through many little villages/hamlets such as Panduropa, Setan, Hampta Pass, Chhikka Pass etc that will serve as your base camps at different stretches as you trek to higher altitudes. Some of the notable sites throughout the journey are the Jogi Dugh, Bhanara Cave, the Chota Chandratal Lake, and Prini. The Jogi Dugh is also known as the Abode of Serpent God & all the 18 Nag Gods, and is a famous site for the believers of the Hindu Religion.
Deo Tibba Expedition in Autumn: Autumn is usually considered the best season for an expedition through the Deo Tibba mountain range. From September to October, trekkers generally experience favourable weather conditions. While the day temperature ranges from 12-18 degree Celsius, nights get colder with temperatures in the range of 4-6 degree Celsius. Autumn brings with it a pleasantly cold weather with limited tender snowfall that allows you to experience the dreamy snow covered landscapes yet at the same time feel not freeze or feel the extremities of the winter season.
Deo Tibba Expedition in Summer: Between late May to June, you will be able to find patches of snowfall at high altitudes even during the summer season. However, the snow starts to melt considerably around this time and the lush green grasslands start to become visible. Similar to Lahaul and Spiti, the weather during the day in Deo Tibba remains warm and sunny. The temperature ranges from 12-20 degree Celsius however at night, the temperature falls somewhere between -2 to -6 degree Celsius.
Brief Itinerary
Since it is a 14 day long expedition, the itinerary is drafted keeping in mind the necessary time that is averagely required to acclimatize well. On the first day, you are required to arrive at Manali. Bottle up zest, zeal and energy, you will need plenty of them. Located on the banks of the Beas river is the scenic town of Manali which is exquisite,enthralling and soul-warming place to be in. It is especially known for its weather which remains pleasant for most part of the year. In fact on a clear day, from the right places here, you may even be able to spot the magnificent Deo Tibba peak. After you arrive here, Indulge in a scrumptious and healthy lunch to please your taste buds and set your mood straight. You may preferably use the remaining day to rest and energize for the expedition. However you may hike to nearby places and admire the beauty of this scenic town. Hadimba Temple and Mall Road are some of the famous sites that travellers like to visit, while in Manali. In any case, it is recommended to avoid going to far off place or places at higher altitudes since that can affect your acclimatization process. However, it is recommended to return to the campsite before late evening, you may proceed to have piping hot dinner when its due and then pack up early to get yourself some quality sleep.

Meals : L, D
Accommodation : Homestay
Altitude : 6,561 ft
This day you will finally begin your trek towards Mt Deo Tibba. Freshen up and proceed to have a healthy and warm breakfast to energize for the day. Gear up and grab yourself a comfortable seat in the vehicles alloted to you that will drive you to the beautiful village of Sethan. Admire the majestic sceneries that will accompany you as you excitingly wait to begin your trek. The landscapes with tiny settlements that you will encounter on your drive to Sethan are indeed surreal and artistic; watch out for them. Upon reaching Sethan you will be overwhelmed by its pleasant weather and beautiful scenery that is sure to take you by a storm. It is from this village that you will begin a short trek to reach Chikka; the final destination of the day. Chikka is a beautiful village resting in the lap of mighty mountains. On your way to Chikka you will come across interesting trails and fresh green surroundings which will most likely be covered with fresh, powdery, white snow during the winter season. Enjoy the emotions of traversing through the valley as you pass through dense oak and pine forests. Halt for a brief lunch break and satisfy your hunger pangs with delicious savoury. Resume the trek and steadily climb uphill, it will take 2-3 hours for an averagely fit person to reach the village of Chikka. Upon your arrival here, you may rest in your camps and spend the remaining day hiking to nearby places. Around dinner time, you may proceed to indulge in a drool-worthy piping hot dinner to fill yourself up and catch some much needed deep sleep.
Meals : B, L, D
Accommodation : Tents
Altitude : 10,171 ft
Distance : 5 km
Wake up to a refreshing morning amidst the mountains and freshen up to kick start the third day of your expedition. As you begin your trek post a deliciously healthy breakfast, you will find yourself gradually ascending through dense forests of pine trees that will begin to scatter and become sparser as you climb further higher. The mind-boggling panoramic views of the landscape will leave you spell-bound quite literally. Halt for a quick lunch break and pull yourself together to resume the journey and complete it with vigour. The forests will eventually open into beautiful grasslands that will lead you to the village of Seri. After trekking steadily for nearly 5 hours you will finally reach the campsite in Seri. Upon reaching the campsite, get yourself some rest, fill yourelf with a scrumptious dinner and spend a cozy, warm night in the middle of mountains.
Meals : B, L, D
Accommodation : Tents
Altitude : 12,632 ft
Distance : 6 km
Day 4: Seri to Deo Tibba Base Camp
Day four may appear to be quite challenging in comparison to the activities that you did in the past three days. The trek will commence post a scrumptious and energy-rich diet that will help you feel active and keep you prepared for the energy-draining activities of the day. As you climb higher and higher you will cut paths with the iconic Tainta cliff where you can spend some quality time by the cliff and enjoy the subtle wind gently caressing your face. Interestingly, once you cross the Nala, moraines will begin to accompany you. After you cross the moraines, it will take an hour of steady trekking on the ridge for you to reach the Tainta camp. This camp is set up at the base of the glacier. Unlike the previous camps, the Deo Tibba Base Camp is located in a closed valley that gives you the opportunity to spend some time in your own company and solitude. Upon reaching the campsite, you may grab some warm lunch to fill yourself up and you might as well hike to near by places to explore and admire the beauty that nature is. Return before it is late in the evening and have a gala time with your trek members before you proceed towards dinner and call off for the day.
Accommodation : Tents
Altitude : 14,764 ft
Distance : 8 km
Day 5: Rest/Acclimatization Day
Acclimatization is crucial and extremely necessary when it comes to treks that stretch for long period of days. It is absolutely necessary to grant your body sufficient rest as well as time, for it get adapted to the necessary needs of the immediate surroundings. Keeping that in mind, this day is especially included for you to acclimatize well and accomplish the expedition, one day at a time. However, You may hike to nearby areas or roam around the campsite and admire the enchanting and breath-taking views. In fact, this day, most climbers trek to the Chota Chandratal Lake post lunch. Go ahead and live your best in the wilderness. Explore, admire and gasp at the surreal art that nature is. However, be sure to get back to the campsite before late evening to rest and gear up for the next day. Indulge in delicious savoury for dinner and sneak right back into your camps to grab a cozy sleep.
Meals : B, L, D
Accommodation : Tents
Day 6: Load Ferry to Camp 1
Day 6 will mark as an exciting and challenging day which will introduce you to the real mountaineering world. In mountaineering, 'Load Ferry' has great importance. It is an activity wherein climbers carry their gear and equipments to the camp at higher altitude and return to the base camp the same day to rest for the night. This approach not only helps climbers acclimatize well, it also protects them from altitude sickness which is likely to occur at higher altitudes. However, ascending gradually, maintaining hydration and picking a careful diet usually helps in keeping altitude sickness at bay.
Wake up to a cozy morning, freshen up and grab some healthy breakfast to kick start the day. As you embark on your trek to Camp 1 with gear and equipment, you will find the first 200 metres of the trail to have a moderate ascend after which the trail gradually becomes steeper for the next 300 metres and eventually becomes a flat slope for the last 100 metres. Take careful steps as you climb your way up and exercise your skills. After reaching the camp, fill yourself up with delicious lunch and pull your socks up to retrace the route back to the Deo Tibba Base Camp.
Meals : B, L, D
Accommodation : Tents
Time Taken : 4-5 hours
Altitude : 16,732 ft
Day 7: Deo Tibba Base Camp to Camp 1
On the 7th Day you will retrace yesterday's route to reach the same camp where you dropped off your gears and equipment the previous day. Carefully trek your way to Camp 1, be cautious of the glacier and the rockfall area especially. Enjoy the challenges that make this trek thrilling and drool-worthy. With a steady pace it takes about 5 to 6 hours to reach Camp 1 from the Deo Tibba Base Camp. Remember to keep yourself hydrated and don't rush your way to the top. Upon reaching the camp secure yourself some good sleep and wash off the tiredness of the day.
Meals : B, L, D
Accommodation : Tents
Time Taken : 5-6 hours
Altitude : 16,732 ft
Day 8: Load Ferry to Summit Camp
This day, you will repeat the activities of the 6th day. You will carry your essentials and importantly your gears and equipment to the summit camp at higher altitude and return to camp 1 on the same day. This route of the expedition is the most happening and thrilling one. Initially the route appears to be moderately difficult and you ascend with a steady pace but as you trek higher the trail begins to get steeper by the climb. Use your skill set to get through the tricky areas and enjoy the wonderfully challenging and enthralling trek upwards. Indulge in a scrumptiou and delicious warm lunch at the campsite during the lunch time and gear up to return to camp 1.
Meals : B, L, D
Accommodation : Tents
Altitude : 18,373 ft
Distance : 4-5 hours
Day 9: Camp 1 to Summit Camp
Wake up to a refreshing morning with excitement and wanderlust in your veins. Freshen up and pull yourself together to accomplish today's activities with vigour. Retrace yesterday's path and trek uphill with patience and grit. Enjoy the soul-stirring panoramic views of the surrounding and admire the snow-covered stretches that will leave you feeling priceless and infinitely small amidst nature's bounty.
Accommodation : Tents
Time Taken : 4-5 hours
Altitude : 18,373 ft
Day 10: Summit Attempt and Back to Camp 1
This day is the day that you would have been most waiting for; the ultimate trek to the summit. Pull your socks up and hold your horses as you gear up to visit the much-awaited summit. The attempt to the summit will begin at 2 a.m. in the morning. Keep yourself prepared and wake up as soon as possible to start your preparations of visiting the summit. This route will give you the opportunity to put to use the techniques that you have been waiting to exercise. Initially, you will have to cross a gulley, the first 300 metres of which has a steep slope and can be covered with the help of fixed ropes, the latter part of the route will require other techniques to be used, remain alert and enjoy the challenges as you ascend to reach the final destination.
As you climb higher, you will be able to view the Indrasen peak quite clearly and further higher will be the summit, resting in all its glory, right before your eye. Enjoy that surreal moment and watch your emotions go haywire in the moment. Since the summit is not a pointed ridge and instead an open, flat and giant snow dome, you will be able to walk for about 100 metres to truly enjoy the infiniteness of nature and its untouched, unexploited pure beauty.
After spending some quality time at the summit and satisfying your wanderlust, you may retrace your route back to camp 1 and finally call off for the day. However, If the summit push does not get completed this day due to unavoidable reasons, buffer days will be utilized to re-attempt the visit to the summit.
Meals : B, L, D
Accommodation : Tents
Time Taken : 4-6 hours
Altitude : 19,685 ft
Day 11: Camp 1 to Deo Tibba Base Camp
After accomplishing yesterday's success, you may not be as enthusiastic to return to the base camp yet in any case pack up and be prepared to retrace your route to the base camp. You will follow the same trail that took you up to descend to the camp at lower altitude. Enjoy a delicious and warm meal to re-energise and wash off the exhaustion of the day. You may spend the remaining day by yourself and while you are here, you may as well enjoy the opportunity of experiencing solitude like never before.
Meals : B, L, D
Accommodation : Tents
Time Taken : 4-5 hours
Altitude : 14,764 ft
Day 12: Base Camp to Chhikka
Wake up in the lap of mighty mountains and admire the beautiful sunrise in the middle of nature. Freshen up and get ready to go back to the village of chhikka. You will experience the steep trails and moraines, one last time this day. This trek will stretch across 14 km and will be quite tedious and exhausting.Nonetheless, it will still open to you opportunities of witnessing nature's bounty up and clode. Halt for a lunch break and indulge in a scrumptious meal to pump up and complete the remaining route to reach Chhikka. Upon reaching Chhikka, you may grab some rest and chill for the day. Enjoy your last stay in the tents today.
Meals : B, L, D
Accommodation : Tents
Time Taken : 6-8 hours
Altitude : 10,171 ft
Distance : 14 km
Day 13: Chhikka to Manali
Although you may feel terrible for having to return to your city and having to resume your daily chores today, look back at your journey so far and pull yourself together to bring your expedition to a full circle. After your last meal amidst the mountains, you may pack up and grab a seat in the vehicles allotted to you that will take you back to the town of Manali. You may bid adieu and carry the treasures of nostalgia in the deepest corners of your heart.
Meals : B
Time Taken : 2-3 hours
Altitude : 6,562 ft
Distance : 5 km
To facilitate flexible planning, every expedition plan includes buffer days. These days can be utilized in unfortunate cases where the summit attempt may have halted which usually happens on account of unfavourable conditions. To increase the chances of a successful summit attempt, a couple of days are included so that the summit attempt can be done again the next if unforeseen circumstances occur on the scheduled day.
The buffer day's costare not included in your trek expenses. The use of a buffer day depends on the team, if the team decides to utilize the buffer day, you will be required to pay the estimated cost.
How To Reach
Manali is well-connected to several parts of the country by air and road and even indirectly by rail.
By Air
The nearest airport, Bhunter, is located at a distance of 52 km from Manali. Bhunter has connectivity with Delhi, Chandigarh and Kullu. Further, Taxi services that can cost between â?¹700-â?¹1000 are available to drive you from Bhunter to Manali.
By Road
Manali is well-connected by road with Chandigarh, Shimla, Kullu and New Delhi. From the capital, it is just an overnight journey. Many local, government and Luxurious Volvo buses are also available frequently from New Delhi, you can utilise several online portals to book your ticket in advance.
By Rail
Manali has no direct rail connection. The nearest railway station is Jogindernagar. Other railway stations close to Manali are Chandigarh and Ambala. To reach Manali from any of these stations, you can avail different modes of transportation.
Why Trek With Us ?

Twin Sharing Tents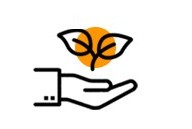 Eco Friendly & Paperless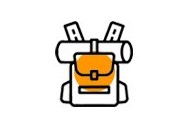 Finest Guides

Just Right Group Sizes

Commitment to Safety
Reviews
We were a group of 12 friends and booked a trek to Kedartal with Trekmunk, it was an amazing experience..even though it was our first trek to the Himalayas and Kedartal being a difficult terrain trek we were guided excellently by the Trekmunk team. They served us nutritious food, ...
Mazhar Dohadwala
Kedartal Trek
I had the most wonderful experience trekking through the ranges of Chandrashila with Trekmunk. The small moments of achievement were phenomenal. Chandrashila is the most astonishing peak that I've ever trekked through; I've never been so fascinated. I think I am going to go for a ...
Anwesha Chakraborty
Chandrashila Trek
Chadar trek is considered to be one of the most difficult and dangerous treks, which requires a lot of skilled trek leaders, a perfect guide and a strong team of porters. I choose Trekmunk for Chadar and they proved they are a perfect team. Highly skilled trek leaders, profession ...
Sushil Chauhan
Chadar Trek