29°04'07.6"N 89°23'32.5"E
Trek to Dagala Thousand Lakes is counted among the most cherished trails in Bhutan offering an uninterrupted escape into the magical realm of the Himalayas. Indulging in this moderate level trek is a great way to challenge yourself to up your trekking game in the pursuit of getting rewarded with something extraordinary.
Bhutan




8 Days

35 KM

14,820 FT

Moderate
Highlights
Visit to Ta Dzong which was earlier a lookout tower but has now been converted to a museum.

Visit the Taktsang monastery. This is a very famous monastery in Bhutan.

Enjoy the view of Everest, Kanchenjunga and Jumolhari, Tshering Gang, Masan Gang, Tshenda Gang, and Gangche Ta.

You will be trekking up to Sertsho Lake have a beautiful view of Jagetsho Lake.
Overview
Dagala Trek 2019 includes a trek to Dagala thousand lakes. The trek is no less than a hunt for a treasure trove in Bhutan. The trek offers you a chance to visit Nepal's high altitude treks.

If you are frustrated from the crowd, pollution and everything in your city then take a break and visit Dagala, a place full of peace and serenity.

In this trek, you will cross the beautiful valleys, walk alongside the river streams, explore ancient monasteries, which are far from being forgotten. Last but not the least we will be able to have a view of the world's highest peak, Mt Everest.

One of the advantages of Trekking in Bhutan is that it will also provide us with the view of Mt Kanchenjunga, Tshering Gang, Jichu Drake, Jomolhari.

By indulging in this trek you up your trekking game as this trek along with luscious views gives you new and challenging experiences.
Unfortunately, you do not actually get to witness a thousand lakes on this trek but you do get to witness some of the most mesmerizing Alpine lakes with crystal clear waters.
Not only does the place provide you with the most photographic scenes and mesmerizing peaks but it also lets you find solace and discover your souls in the tranquility and serenity of the place.

Gynekha Village is the starting point of the trail Dagala thousand lakes trek in Bhutan. The ending point of the trek is Chamgang Village. The trek difficulty ranges from moderate to tough and cannot be taken up by the inexperienced trekkers.
Brief Itinerary
Day 1: Paro airport to Hotel
On our first day, we will reach Paro airport, we will collect and meet and greet each other. After everyone has reached we will all proceed to the hotel and have our lunch. After this, we will be visiting Ta Dzong. Ta Dzong was once a lookout tower which is now converted into a National Museum. After having our dinner we will come back to our hotel and stay there for the night.
On day 2 we will be hiking towards Taktsang (Tiger's nest) Monastery, this monastery is Bhutan's well-known Monastery that is at a height of 10,433 ft. The monastery is on a cliff, about 2,952 ft above Paro valley. After we have explored Taktsang Monastery we will be hiking to Paro. From Paro, we will be driving to Thimphu. After reaching Thimphu we will be having our dinner after which we will retire for the night to our hotel rooms to take our beauty sleep.
Day 3: Thimphu to Genekha to Gur
After having a hearty breakfast we will be driving for about 45 km from Thimphu to reach the beginning point of our trek. The trek will go through terrace farmed fields and coniferous vegetation. Our trek begins from a small but beautiful village called Genekha which is at a height of 9,186 ft with a tiny descend down towards the river. From here we will be climbing till we get to a huge rocky platform at a height of 10,990 ft. The sight of a valley from the top is so picturesque that you cannot resist yourself from taking a pic or two. After trekking for almost another couple of hours amidst the yak pastures we will reach our final destination for the day, that is, Gur at a height of 10,793 ft. we will be staying overnight over here.
Our trek for today will be among flowers, wild asparagus (found during spring), and huge green meadows. Following the tiny streams, climbing gently to tiny birches we will be arriving at Pagalabtsa is at a height of 13,943 ft. From this place, we can have a beautiful view of Mt. Kanchenjunga and other Bhutanese Peaks. We will have our lunch at a nearby herder's camp. Post lunch we will descend to Labatama valley & then gradually we will begin our climb from the valley passing some herders' hut till we reach lake Utsho, at a height of 14,107 ft. for our 4th night our campsite will be near the lake under the beautiful starry night.
Time Taken : 5
Altitude : 14,107
Distance : 12
On our 5th day after having our breakfast, we'll be exploring Labatama. To explore Labatama we will be hiking up to Sertsho Lake. the hike will be comfortable and interesting, where on our way we will be able to have lots and lots of amazing and charismatic views of different hills and nature, one of the main benefits of trekking in Bhutan. Afterward, we will be walking on a small ridge and then downwards to lake Jagetsho, where finally you can rest for a while before returning back and retiring for the night.
Day 6: Labatama to Pankha
On this day we will be visiting Pankha which is at a height of 13,123 ft. For a majestic view of the Himalayan peaks, we can climb up a trail that climbs alongside the Dala Tsho up to a saddle which is at a height of 14,829 ft. During our descent, we will be having a beautiful view of peaks like Everest, Kanchenjunga, and Jumolhari, Tshering Gang, Khangbum, Masan Gang, Tshenda Gang. From saddle onwards, the path descends, crossing some Yak herder's huts to Docha chu. We will be following the river stream but stay on the higher side of the slope till we are at Pankha. We will be camping on our 6th day at a height of 13,12 ft to stay there for the night.
Time Taken : 7
Altitude : 13,123
Distance : 8
Day 7: Pankha to Talakha to Thimpu
We will be starting early on this day, crossing many passes on our way, each pass more beautiful and vivid than before. After passing our final pass Tala la pass at a height of 13,713 ft we will start a long descend to Talakha Monastery. We will continue our walk through the beautiful red and green apple orchids and various other mixed vegetation. On arriving at the main road of Chamgang at a height of 8,661 ft, our vehicle will be waiting for us to transfer us back to Paro. on reaching Paro we will be having our dinner and then going back to our hotels where we will be spending our last night of the trip.
Time Taken : 6
Altitude : 8,661
Distance : 8
Day 8: Transfer to Paro airport
After having our last meal of the trip we will be saying our goodbyes and will be on our way to Paro airport to return back to our homes.
Why Trek With Us ?

Twin Sharing Tents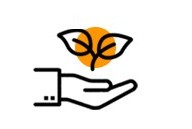 Eco Friendly & Paperless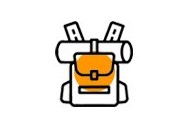 Finest Guides

Just Right Group Sizes

Commitment to Safety
Inclusions
Accommodations at Trek: All accommodations on the trek will be on twin sharing basis in Tents or Homestays. Any accommodation in a hotel/guest house/hostel will be in a budget hotel.
Trek Leader and Guides: An experienced and certified Trek Leader, as well as a professional guide, will accompany you for the trek. The team will have years of experience and well equipped for any emergency situation.
Services of a Professional Trekking Team: A team of an experienced Cook, Camp Staff, Porters/Mules will accompany you for all the arrangements on the trek.
Meals: All Meals on the Trek are included. We will serve Vegetarian Indian food on the trek which will be cooked by our high altitude chefs. It will be a five-course meal plan.
Camping and Safety Equipment: All the camping equipment such as Tents, Sleeping bags, Toilet Tents, Dining Tent, Mattresses, and other things will be provided by us and we guarantee the quality. Safety Equipment including Medical kit, Oxygen Cylinder, Oximeter, Crampons & Gaiters(if required) will be provided by us. We recommend you to bring your own sleeping bags if possible.
Trek Permits and Forest Camping Charges: Only for Indian Clients, All the applicable trekking permits, Camping Charges, Forest Entry Fee, etc will be paid by us. Foreigners have to pay these charges if not mentioned.
A Life-Changing Experience: We assure you that by trekking in the Himalayas you will have a life-changing experience and we will do everything we can to provide you with the best services and make your venture in the wild an unforgettable one.
Note: Prior to booking any adventure with Trekmunk, it will be mandatory to sign the waiver form and get a medical certificate from a doctor in due time, without these, you will not be allowed to start the trek. All this will be done online without using any paper.
Exclusions
GST and Other Taxes: The goods and services tax is not included in the price mentioned with the trek. They are subjected to change according to the government rules of India.
Personal Equipment: Your Rucksack, personal clothing, shoes, trek poles, and other personal trekking gear is not included in this package. You have to bring your own gear according to the weather and difficulty of the trek.
Portage of Personal Bags(Offloading): We highly advise you to carry your own burden (your rucksack) but due to any reason, if you wish to not carry your rucksack, we can arrange for a porter/mule to carry it. For this service, you will be charged over and above the trek cost. The charges for offloading vary with every trek.
Travel Insurance: Travel Insurance is not included in this package. We recommend you to have travel insurance before opting for such adventures. You can buy insurance from us while booking the trek, it is optional.
Personal Expenses: Any personal expenses incurred (Laundry, Bottled Water, Beverages, Snacks, Orders at tea houses or dhabas, Tips for guides, Camera fees, etc) are not included in the package.
Emergency Expenses: Any costs arising out of unforeseen circumstances such as accidents, bad weather, landslides, road conditions and any other circumstances beyond our control are not included in the package.
Anything not mentioned in Inclusions of the package.
Cancellation Policy And More Information
Reviews
I chose (after a lot of research) Trekmunk for my first trek - The Hampta Pass and Chandratal Trek. And I am so really glad I did so. The trekker needs to only focus on the trek and the beautiful landscape around him/her. The rest of everything is taken care of by Trekmunk from d ...
Sreekul Nair
Hampta Pass Trek
I had the most wonderful experience trekking through the ranges of Chandrashila with Trekmunk. The small moments of achievement were phenomenal. Chandrashila is the most astonishing peak that I've ever trekked through; I've never been so fascinated. I think I am going to go for a ...
Anwesha Chakraborty
Chandrashila Trek
I and my friends went to Markha Valley trek with Trekmunk and we all had a great time. Walking up and down the hill, coming across some beautiful sites was mesmerizing. Staying in tents was so much fun. And our guide had all the knowledge about the trek. Trekmunk is really good w ...
Ishita
Makha Valley Trek