10 Best Himalayan treks to explore under 15k
If you're living on a budget but the trekker in you craves for the mountains then here are ten best Himalayan treks to explore under 15k.

1. Prashar lake trek -

Prashar Lake located at Himachal Pradesh is a hidden gem of the Himalayas. Calm and serene ostracised from the crowd a perfect weekend detox. Just 2days off your busy schedule and you'll be reborn again! This is the easiest and the quickest of the Himalayan treks. Yes! You heard it right easiest meaning this trek can be done by beginners as well. The trek will cost you as less as ?3150.

2. Nag Tibba trek -

Nag Tibba or the Serpent's peak is located in Uttarakhand. Pack your bags and get ready for a quick 2day weekend trek to Nag Tibba. Trekking for the first time? Don't worry it is so easy that even someone who hasn't done trekking before can do this. If you are a sucker for colourful sunrises and sunsets, Nag Tibba it is! Would you believe me if I said all this just for ?3950?

3. Bhrigu lake trek -

Bhrigu lake in Himachal Pradesh is a quick 4 day, which is moderately easy. Full of meadows and tall peaks of Hanuman Tibba, Deo Tibba and Indrasen peak. It will cost you around ?6750 for this trek.

4. Beas Kund trek -

The Beas Kund in Himachal Pradesh is at the scale of easy to moderate treks. Ends in 4 days for ?6850. One of the shortest treks around Manali which will give you glimpses of the majestic Pir Panjal. It is believed that Rishi Vyasa used to wash up in the holy lake of Beas Kund.

5. Sandakphu trek -

Sandakphu covers the eastern part of the Himalayas in West Bengal. It'll take you 7 days for this trek to complete. At just ?12850, you can accommodate this trek in your travel bucket list. Suitable for both beginners and regular trekkers, Sandakphu is totally for everybody. It also happens to be the highest peak in West Bengal. During the climb you'll witness the beautiful sleeping Buddha view

6. Har ki Dun trek -

You need to take a break and here is the sign. How long will you resist the urge to out somewhere unclog your find breathe in the fresh air and feel alive again? Give yourself a week's break and visit the Har ki Dun Trek situated in the foothills of Uttarakhand, elevated at 11,800ft at just ?9750. All you require is to be physically fit and mentally prepared.

7. Hampta Pass trek -

The Hampta pass in Himachal Pradesh is a 5 days moderately challenging trek at just ?9950. The meadows of Jwara, campsites at the chandratal lake and beautiful forest, while Balu Ka Gera is distinguished by a river delta and the Shea Goru campsite touches a beautiful desert oasis that is a treat to the eyes and peace to the soul.




8. Deo Tibba trek -

Challenge yourself that you'll climb at least one super challenging Himalayan trek, and this time try the Deo Tibba inHimachal Pradesh for ? 12450. It takes 6 days at an elevation of 14700ft.

Deo Tibba Trek has all that one could ever ask for in a trek from dense forests, to sweeping meadows, and beautiful high altitude pastures is a gift from nature.




9. Kanomo peak trek -

Less popular and far from the crowd resting in Himachal Pradesh, the Kanomo is a 7day trek, indeed a difficult one at just ?13450. It has a toppling height of 19,553 ft. The word Kanamo is formed out of two words - "Ka" and "Namo" which means "white" "lady," sounds unique doesn't it? You'll see jaw-dropping places of Ladakh, Spiti, Pin Parvati Pass, Parang La, and the majestic peaks of Kinnaur.

10. BuranGhati trek -

The last recommended budget friendly trek is the Buran Ghati of Himachal Pradesh. Buran Ghati is a moderately difficult trek to do. The months of May and June; and then again from September to October are the ideal months to this trek. The basecamp of the Buran Ghati trek is located at Janglik Himachal Pradesh. Buran Ghati is known for its tremendously large patchwork of greens along with a large stretch of meadows. The snow wrapped mountainous and the scenery bedside leaves one mesmerised.

This blog is a recommendation of treks - from the easiest trek for beginners like the Nag Tibba to the challenging trek of Buran Ghati all at a budget friendly cost! Book your trek now!

RELATED BLOGS
SANDAKPHU AND GOECHALA TREK
The Sandakphu trek is special for it is the highest point in West Bengal. When it comes to trekking, my mind went straight to Uttrakhand. I came to realise that people tend to overlook the state of We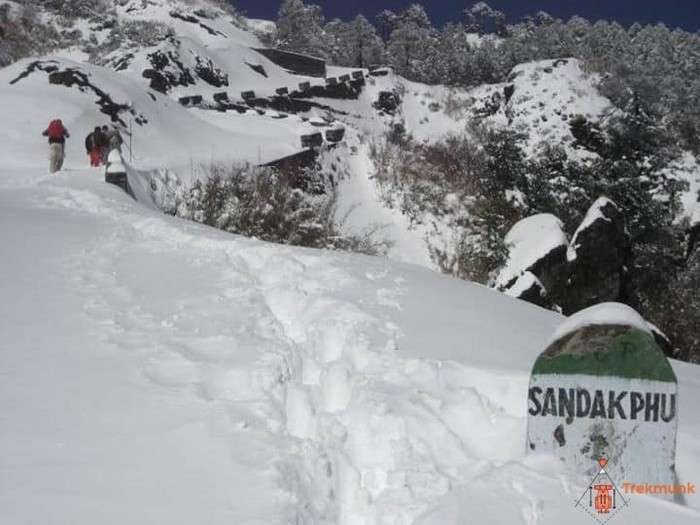 Sandakphu: West Bengal Gem
Cinema has definitely been successful in stereotyping most things in our lives and even the state of West Bengal has been under its radar for quite a long time now. Often when we think of the state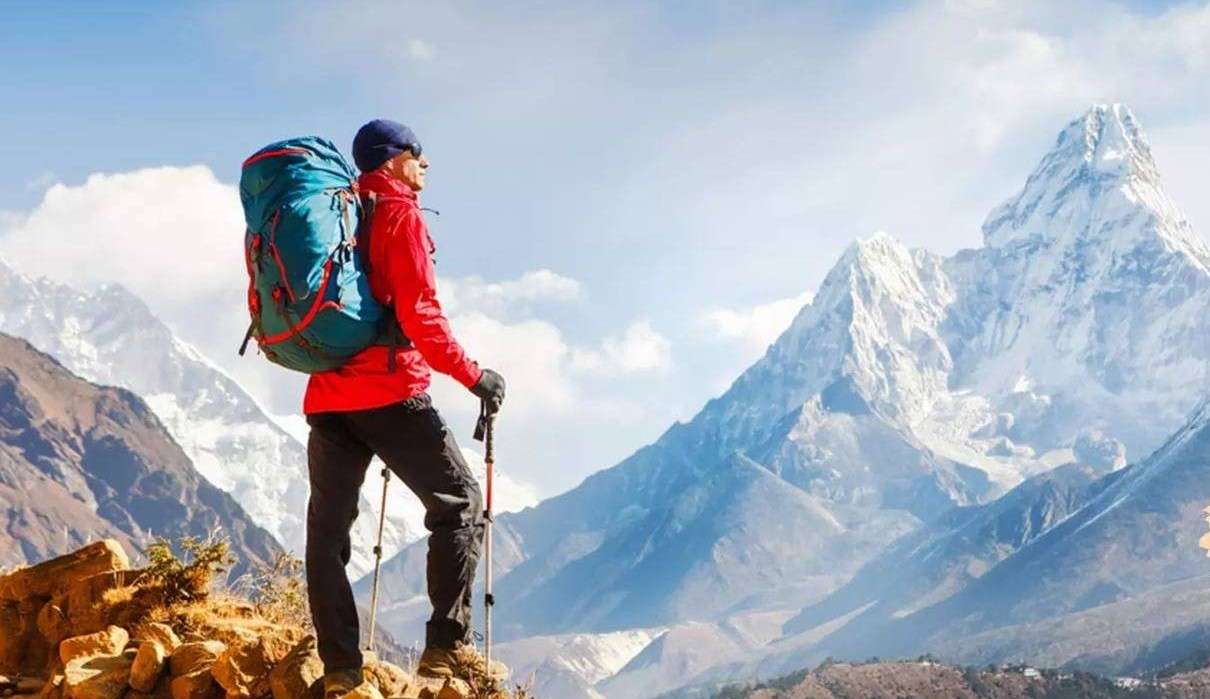 How to choose your very first Himalayan Trek
Trekking in the Himalayas is on everybody?s bucket list, but when someone is new to trekking, the mighty Himalayas may seem too grand for a beginner, sure some trails require special training.
RELATED TOURS