28°31'56.0"N 83°52'39.9"E
The Annapurna base camp trek is one of the most popular treks in the world. It literally brings you face to face with an eight-thousander.
Nepal




8 Days

13,550 FT

Moderate

₹ 35500


?

The price is for a group of 16 people. The charges will be different for a tailormade private trek. The charges in dollars are more as the permit fees are different for non-Indians.
Highlights
Trekking inside the forests of the Annapurna Conservation Area
A peek into Nepali culture
Melting pot of adventurous souls
Overview
Why Annapurna Base Camp is among the most popular treks in the world?
The ABC trek is one of the most popular treks that one can cover. What more does one need because it brings you face to face with an eight-thousander. The mountains include the world's tenth highest peak. This magnificent trek is at a moderate- difficult level and cannot be missed out on by a mountain lover.

Mountain views that leave you spellbound
Even before you start the trek, right from Pokhara, the Annapurna range fills your soul with joy and ceases your appetite for splendid mountain views. You get distinct and such pleasant views of Machapuchare, Annapurna South and Hiunchuli at Ghandruk. Views of different peaks of the Annapurna massif and Machapuchare stay with you all the way till Sinuwa. The tip of Machapuchare seeks you out at Dovan. Machapuchare appears before you in its full glory, as you take a look and walk out of the forest past Himalaya and Deurali.

Machapuchare, the 'fish tailed mountain', is revered by the Nepalese for its exquisite beauty. The range is said to be the adobe of Lord Shiva. It has never been officially summitted! At the Machapuchare base camp, in addition to Machapuchare, you will see Annapurna I, Annapurna South, Gangapurna, and Hiunchuli up close. Just opposite the Annapurna glacier, you can see the Annapurna Base Camp as a small cluster of lodges. As you look up from the edge of the glacier, you come face to face with the Annapurna massif. Annapurna I, III and South, Gangapurna, Gandharvachuli and Machapuchare stand tall right in front of you and when your eyes rest upon them you feel a little more alive than before.
Brief Itinerary
Day 1: Pokhara to Ghandruk
Pokhara is the portal to enter the Annapurna region. It's a drive from Pokhara to lower Ghandruk and then you trek for about an hour to reach Lower Ghandruk. The biggest and the most sought after village in the area is Ghandruk. Along the slopes, you will be able to see old stone and slate-roofed houses. Through the entire village, you will also find a lot of tea houses. Throughout the trek you will experience the tea house culture, this is just the first step.
Time Taken : 2-3 hours drive; 1 hour trek
Altitude : 6,360 ft.
Day 2: Ghandruk to Chomrung
The trek for the day begins on the trail that leads you to Komrong. There is now a gradual descend to Kyunri Khola (stream). The trail splits, once you cross the bridge across the stream. The steep trail to your right – ascends for about an hour to Komrong (7,380 ft). Komrong is located on top of a ridge. You can now see Chomrung on the other side of the mountain from Komrong which is separated by Kimrong Khola. Now that you descend from Komrong towards Kimrong. You will cross a small stream in about half an hour. The trail ascends from here to reach Kimrong Khola in half an hour.

Keep to your right, once you cross Kimrong Khola. Along the mountainside, you will be following Kimrong Khola. The muddy trail ascends gradually. On the other side now, you will see Komrong. Snow-capped mountains gradually begin to appear, such as Machapuchare, Annapurna South, Hiunchuli, and the tip of Gangapurna. You will reach the first few lodges of Chomrung, at the edge of the mountain after about an hour. The trail splits here – take the ascending stone steps to reach Chomrung at the top.

You can again see Annapurna South from the top, now that you are much closer. On the other side of the mountain, the entire Chomrung village is also visible. On the opposite side, you will see Sinuwa village, which you will trek through on Day 3. Chomrung is known as the starting ground to the Annapurna Sanctuary. Here you can get a grandstand view of the peaks that were visible on the trail. We recommend you do not miss the sunset view on Annapurna South from here.

Chomrung, like Ghandruk, is lined with tea houses. There are also several shops that sell essentials like batteries, memory cards, and toilet paper. Rest here for the day. There is a check post here where you need to register yourself again. Visit the office and show your TIMS card.
Time Taken : 6-7 hours
Altitude : 6,360 ft. to 7,120 ft.
Distance : 10 km
Chomrung (7,120 ft) to Sinuwa (7,675 ft)
Todays trek begins with a descent on the stone steps towards Chomrung village. For about 500 metres, along Chomrung, you will find tea houses on either side. You will reach Chomrung Khola in about 20 minutes. The last guest house before the bridge on Chomrung Khola is place-marked as Sinuwa – ignore this since Sinuwa is at least an hour away.
The trail climbs steeply on stone steps after the bridge. 15 minutes of climbing brings you to the hamlet of Tilche, which has a few houses. Another 10 minutes of the trek from Tilche brings you to Lower Sinuwa. To reach Upper Sinuwa from here, the trail again climbs steeply on stone steps. This will take you around 20 minutes and you can see the place as you start climbing. You will definitely get good views of Machapuchare and Annapurna III from the viewpoint. Both Lower and Upper Sinuwa have a few lodges.
The trail to Sinuwa is lined with fields and thin forests. You will be entering the Annapurna Sanctuary area, beyond Upper Sinuwa (7,675 ft). This area is marked by dense forests and clustered tea houses. Cutting trees for firewood is strictly prohibited. The tea houses are all powered by hydroelectric power plants. As you go along the trail, you can spot some of the small scale power plants.

Sinuwa (7,675 ft) to Bamboo (7,675 ft)
For the first 30 minutes, till you reach a clearing, the mud trail from Sinuwa to Bamboo climbs up gradually. You will see an abandoned ACAP checkpoint here (8,100 ft). From here on, it's a steep descent to Bamboo on stone steps for about 30 minutes.
All this while you are walking through dense forest. The Modi Khola flows alongside but you can only hear it. As you approach Bamboo you feel yourself getting closer to the source of the sound of this running river. You can have lunch at one of the lodges in Bamboo.

Bamboo (7,675 ft) to Dovan (8,460 ft)
The ascent to Dovan begins immediately where the lodges of the Bamboo end. You will reach the wooden bridge that you need to cross in 10 minutes. Climb further up for about 40 minutes till you get another wooden bridge. On the same trail up, Dovan is 10 minutes from here.
This stretch is one of the most beautiful and serene walks of the trek. The climb is not too strenuous and the forest is dense. You can choose to stay in any of the 5 lodges in Dovan – they're all in a single lane. Only the tip of Machapuchare is visible from Dovan.
Time Taken : 6-7 hours
Altitude : 7,120 ft. to 8,460 ft.
Distance : 10.5 km
Day 4: Dovan to Machapuchare Base Camp
Dovan (8,460 ft) to Himalaya (9,510 ft)
The trail winds slowly up from Dovan towards Himalaya. In approximately 10 minutes, you'll reach a fork in the trail – take the one to the left. You get to the wooden bridge in about 15 minutes and then continue ascending. The path is a mix of short steep stretches and gradual ascents. Walk past the shrine that you get on your left till you reach another fork in the trail (About an hour from Dovan).
Both these routes lead to Himalaya. The mud route to the right is shorter and steeper and joins the other one 5-10 minutes later. After another 10 minutes of climbing you come to the point where the trail opens up to the Modi Khola. Machapuchare becomes visible here again. You will also see Himalaya from here. 15 minutes on an undulating trail brings you to Himalaya. in case you wish to take a break, there are a few lodges in Himalaya.
The trail that goes to the right from the first fork that you hit earlier today goes to a small hut. This is one of the small hydroelectric power plants which supplies electricity to surrounding villages. Today, you are likely to find signs of past landslides and avalanches on the trail.

Himalaya (9,510 ft) to Deurali (10,595 ft) (about 6 km from Dovan)
Climb up steadily for about an hour from Himalaya to reach an overhanging rock called Hinku cave. The entrance to the cave is blocked. From here, the trail slowly descends for 10-15 minutes till you reach two big snow patches. Cross the snow patches and one stream. Climb up for about 20 minutes to reach Deurali. Have lunch here at Deurali.
After Himalaya, the terrain starts to shift from dense forest to alpine boulder. The only vegetation that you find here is Bamboo, Ferns, and grass. For the major part of the trail, you will be climbing up and down small boulders.

Deurali (10,595 ft) to Machapuchare Base Camp (12,135 ft) (about 4 km)
To cross the last lodge at Deurali, it'll take you 10 minutes of climbing through boulders. From here, the trail opens up to the valley with Modi Khola gushing right next to you. In the distance, you will see Machapuchare and Gangapurna.
Keep walking ahead for about 40 minutes till you reach descending stone steps leading to Bagar. Continue past the abandoned lodges here and climb steadily up from for about 1 hour. You will reach a bridge and cross Modi Khola. MBC is 20-30 minutes from here, up steep steps. Soak in the majestic view of Machapuchare (22,955 ft) in front and Annapurna to your left.
The terrain on this stretch is marked with small snow bridges that need to be crossed. You are now also entering grasslands, that are marked with few Daphne trees. Small flowering plants decorate the trail with their colors. There are rocky mountains on either side. Small waterfalls flow from either side into Modi Khola. This is also marked as an avalanche-prone area.
You will be ascending close to 4,000 ft. Watch out for signs of AMS. Make sure you don't rush through the trail – walk slowly to help your body acclimatize.
Time Taken : 6-7 hours
Altitude : 8,460 ft. to 12,135 ft.
Distance : 10 km
Day 5: Machapuchare Base Camp to Annapurna Base Camp
Today you start early from Machapuchare Base Camp. The peaks glow with the golden and orange tints of sunrise and are a must watch for everyone. ABC is about 90 degrees to the left of the direction you came in to Machapuchare Base Camp.
It's a steep ascent for in initial 1km. Then the trail ascends gradually. As you walk, you will see sunrise hit Annapurna I and slowly extend towards Annapurna South. The last stretch to ABC is a walk on moraines. If you are lucky, you can spot some Marmut on the way to ABC.
At ABC you are surrounded by mountains. Annapurna I, Annapurna III, Annapurna South, Gangapurna, Gandharvachuli, and Machapuchare are right there in front of you.
Just pick a spot at the edge of the Annapurna glacier and soak in the views.

Time Taken : 2 hours
Altitude : 12,135 ft. to 13,550 ft.
Distance : 3.5 km
This is perhaps the longest day of the trek. You will now be tracing back the same route you took to reach ABC all the way to Bamboo – crossing MBC, Deurali, Himalaya and Dovan. Today's trek includes long stretches of steep descent interspersed with short ascents. Himalaya is a good place to stop for lunch.
Time Taken : 8-9 hours
Altitude : 13,550 ft. to 7,675 ft.
Distance : 15.5 km
Take the trail to Sinuwa and begin climbing up steep steps till you reach the abandoned check post. It should take around 45 minutes for you to reach there. Descend from here till Sinuwa fo about 45 minutes. It's a hard descent from Sinuwa to Chomrung Khola for about an hour followed by a steep ascent to Chomrung for about 45 minutes.
Checkout from the ACAP office at Chomrung before you leave.
Take the ascending trail from Chomrung up to the fork with the signpost for Juini. This should take you about 5 minutes. Descend on the steep steps to reach Jhinu in about 1.5-2 hours.
One of the best views you can witness is of the subtropical forests from Jhinu. Jhinu faces Modi Khola and is famous for hot springs. Enjoy a nice bath here.
Time Taken : 6-7 hours
Altitude : 7,675 ft. to 5,770 ft.
Distance : 10 km
Day 8: Jhinu to Syauli Bazaar; leave for Pokhara
Take the steeply descending trail from Jhinu, in about 30minutes you reach the bridge at Kimrong Khola. After crossing the bridge, take the trail to the left. The ascending trail to the right goes to Somrong. Keep walking along with the houses on the trail straight ahead.
You will reach New Bridge in about an hour. This stretch of the trail is a mix of gradual and steep ascents. In this region, there are different kinds of butterflies that you can see, below 5,000 ft. As you reach lower from Jhinu, you will have a colorful display of these.
Continue on the trail from New bridge. Within 5 minutes you will see a fork to Landruk on the left and to Kyumi on the right. Take the trail to Kyumi. You will reach a small village- Uppu Dandu, after about 20 minutes on this undulating trail. Take the descending stone steps from here to reach Kalchane in another 20 minutes. You will find a couple of tea houses here.
The trail from Kalchane forks again in about 10 minutes. Take the route to Kyumi – to the left and descending. Keep to the right on this trail. You will reach Kyumi in about 20 minutes. Kyumi is a small, picturesque village with 5 tea houses. Have lunch here.
From Kyumi, take the ascending trail towards Ghandruk. You will hit a fork within 5 minutes – take the trail to Birethanti and reach the road head in about 45 minutes. This is Syauli Bazaar. This is where the trek ends. If you're traveling on your own, regular buses and jeeps to Pokhara can be boarded here.
Time Taken : 4 hours trek; 2-3 drive
Altitude : 5,770 ft. to 3,740 ft.
Distance : 6 km trek; 45 km drive
Why Trek With Us ?

Twin Sharing Tents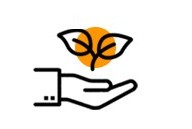 Eco Friendly & Paperless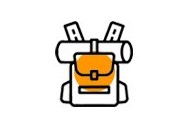 Finest Guides

Just Right Group Sizes

Commitment to Safety
Reviews
I had the best time of my life at Sandakhphu Phalut trek arranged by Trekmunk. Literally I felt like I was in heaven and I was soo very happy. I will recommend everyone to opt for Trekmunk. I was a solo woman traveler and was a bit worried, but things went very smoothly and I en ...
Aishwarya Roy
Sandakphu Trek
I was bored with my regular 9 to 5 schedule and then I decided to seclude myself from the chaotic city life. So, I went to Brahmatal trek last month along with a couple of my friends. We went with Trekmunk and it was a lovely experience. The trek guide, Ramesh was very polite and ...
Sidhant Das
Brahmatal Trek
Chadar trek is considered to be one of the most difficult and dangerous treks, which requires a lot of skilled trek leaders, a perfect guide and a strong team of porters. I choose Trekmunk for Chadar and they proved they are a perfect team. Highly skilled trek leaders, profession ...
Sushil Chauhan
Chadar Trek