Highlights
Lined with many little waterfalls and tall, shady pine trees, the trail to Kheerganga is nothing less than
the scenes from a romantic movie carefully shot in the mountains by a passionate cinematographer; the
only difference is that here it is real, natural yet equally breathtaking.
The trail to Kheerganga begins at Barshaini and opens into mesmerizing views of parallel lines of trees
standing disciplined, well groomed and reaching out to the sky in all their ability. Pine trees remain a
sincere companion throughout your journey to the top. As you embark on the route from Barshaini to
Kheerganga, you will be fascinated to view the Parvati Valley from the top; the view gets vibrant, more
colorful and further refreshing as and when you ascend higher. You are likely to encounter rocky trails
and wooden log bridges over little streams and rivers, on your way to the top. The entire trail to the top
in Kheerganga is serene and pleasing. You will also come across a few food joints/dhabas where you can
rest for some snack breaks along the way. Overall, the trek to Kheerganga is interesting, dramatic and
full of social interactions. In fact, you can also grab many chances to interact with the locals, enquire and
learn about their livelihoods, if you please to. They are usually very warm, hospitable and brimming with
exclusive and interesting stories of other tourists, their experiences and the old unheard tales of that
area. The most apparent highlight of the trek to Kheerganga is dip in the Sulphur Spring at the top which
is exceptionally refreshing. It washes off the exhaustion and tiredness from trekking and helps you relax
and enjoy the moments amidst mountains. At a distance from the Kheerganga top lies the Buni Buni
Pass which is a breathtaking and tranquil place treasured away from the mainstream crowd where you
can enjoy a little bit of solitude. To reach the Buni Buni Pass, you will have to traverse through dense
forests of Maple and Palm trees and a variety of native flora and fauna which make the trail dramatic
and vibrant. There is inherent inexplicable beauty in the Buni Buni Pass that transports the place to a
different world altogether. The stretches of lush green land, magnified views of mighty, aloof, snow
capped mountains, absence of crowd and the fragrance from the native plants ruffle a sense of magic
and fascination into the atmosphere here. To step down from the Buni Buni glacier and gather the will
to return becomes a real struggle once you reach the top and admire its soul-stirring panoramic sights;
that is the vehement affect that the impeccable beauty of nature has over individuals.
Overview
There is an inexplicable amount of peace and freedom that comes with just existing in wilderness. As if
humans were always meant to exist there. So many of us envy the natives of states like Himachal
Pradesh and other mountain and wilderness rich states for living a life that we only steal for a couple of
days during occasions of trips. We sure do miss out on a lot, donâ??t we? The magic that the state of
Himachal Pradesh retains within itself is surreal and if you donâ??t feel the fear of missing out every now
and then, then it is high time for you to roll up your sleeves, pack your belongings and escape into the
mountains real quick. Himachal Pradesh is a hotspot for many treks to remote places as well as to the
Himalayas. The accessibility to the state, the pleasant weather and the rich cultural diversity here, make
the state an apt and ideal place to choose treks from. There is something for everyone here; easy,
moderate to challenging and thrilling treks, everything can be found. However treks like the Triund Trek
and the Kheerganga trek are some of the easiest Himalayan treks and thereby the most sought after
treks. Beginners especially, like to choose either of the two to venture into the world of trekking. The
Kheerganga also known as the Khir Ganga is a small village that lies in the Parvati Valley of the
Manikaran district of Himachal Pradesh and thus the trek around here is called the Kheerganga trek. It
offers you the opportunity to experience nature in close proximity and witness some of the most
beautiful views of the eternally majestic landscapes. There is certainly something beyond
comprehension that exists in the nooks and corners of the Pine trees of the Parvati Valley that make
them appear so cinematic, fancy and overwhelming altogether. The ever so soothing melody of the
gushing water of the Parvati River adds value to the aura of the place; it enhances the pleasure of
witnessing the snow smeared mighty mountain peaks that lie at a distance. The freshness and fragrance
in the air make it more breathable and enjoyable quite literally. However, all these positive factors
attract huge crowds to the place every now and then; the place especially appears to be crowded during
peak seasons. Thus, if you are looking for solitude, then it is advised to trek further up and reach the
beautiful Buni Buni Pass.
Brief Itinerary
Day 1 – Barshaini to Kheerganga
Meet us at Barshaini village where we will eagerly await your arrival. The trek will begin from our point
of meet up. The initial route towards the Kheerganga top is easy and pretty doable. You will steadily
walk towards your destination to maintain a good momentum, not hurry to reach the destination as well
as thoroughly enjoy the journey. You can also choose to explore the village of Barshaini, if you please to.
Usually, most people do not face symptoms of altitude sickness at these altitudes but if you think you
may face the issue of not acclimatizing well, it is recommended to reach Barshaini a day earlier and hike
to nearby areas to acclimatize well. In any case, exploring the village can help you warm up and feel
accustomed to the weather conditions. Barshaini is a tiny village where the Tosh and Parvati River meet
to unfold into captivating, moving and overwhelming scenery. It is also the last motorable road in the
valley; hence the trek to Kheerganga starts here. After walking for a good distance and exploring the
simple, minimalistic outlook of the village of Barshaini, you will have to traverse though forests of
chestnut trees and cross a few landmark streams to reach the picturesque village of Natkhan. After
walking for a while, the trail tends to become a little tricky. As you continue to walk further, you will
soon find yourself crossing paths with a huge startling waterfall. You may rest here for a while and let
the surreal view sink in. Post resuming the trek and steadily walking for some time, you will find quite a
few food joints/dhabas; you may rest here for a lunch break and enjoy a delicious meal to fill you with
some energy for the remaining trek. After lunch and whiling away of some time, you may resume the
trek to complete the remaining stretch. Although it becomes a little difficult to maintain the same
energy while trekking post lunch, the brighter aspect is that the trail restores to become easy with a
gradual ascend from the dhaba. A little vigor and enthusiasm shall pull you up a long way; be sure to be
determined and to continue to enjoy the consuming views of the valley before you lose out on them.
Within an hour of steady trekking, you will surely reach the top of Kheerganga to find yourself gasping at
its beauty and affirming to yourself that it was worth the struggle. You may check in to your tents and
relax for a bit. You may also take a dip in the Suphur Spring to wash off the exhaustion of the day or do
as you please. Enjoy the wide, beautiful sky pulling the place together to give you all those enchanting
views and spend the remaining day lazing or exploring the places around. You will be provided with a
scrumptious and healthy dinner, post evening; indulge in a piping hot, delicious meal in the midst of the
mountains and pack up for the day.
Time Taken : 5-6 hrs
Altitude : 9,222 ft
Distance : 9-10 km
Day 2 – Kheerganga to Buni Buni Pass
Wake up to an enchanting and pleasant sunrise this morning and bask in the sun to pull yourself
together. Freshen up and indulge in a warm and healthy breakfast to kick start the day with energy,
enthusiasm and excitement. You will be elevating from Kheerganga to the Buni Buni Pass today. It will
be a 5 km long stretch to reach the desired patch of land. As you begin trekking, you will observe that
the crowd tends to disappear slowly and the landscapes become much greener and vibrant with
magnified views of the mountains in front. The scope for solitude and privacy increases as you ascend
higher to witness the nature in close proximity. You will have to traverse through dense forests of Maple
and Pine trees; this bit of the stretch is a little steeper and tricky to walk over. Watch out for it and
carefully walk your way out of it after which you will be introduced to a huge patch of grassland called
the Kungti Thach; a popular grazing ground where shepherds from the nearby villages often bring their
sheep for grazing. At this point, you will be able to spot the Ali Ratni Tibba peak at the west and the Buni
Buni Pass towards south-west. As you trek further, the trail begins to descend to open into a rock terrain
where you can find beautiful flowers of Rhododendrons, birch and juniper. Stop for a moment and spare
some time to admire the flawless beauty of nature before you move further. This bit of the trail has
many rocks and boulders, be alert and careful as you pass by it. Soon, the trail will begin to ascend again
and after a few minutes of gradual ascend you will finally reach the unrealistic Buni Buni Pass at an
altitude of 10,987 ft. Find yourself taken by a storm by the untouched, unexploited beauty of this holy
place and watch your heart skip a beat. And brace yourself as you identify the delightful village of Tosh
on the opposite side. This will be the site for camping today. You may hike to nearby areas and explore
further if you wish to. After the setting up of camps, you will be provided with warm and delicious
dinner to wrap up the day on a good note. Indulge in the tasty meal and sneak into your tents to grab a
restful and deep sleep amidst the mountains and below a dark starry night.
Time Taken : 5 hrs
Altitude : 10,987 ft
Distance : 5 km
Day 3: Buni Buni Pass to Barshaini
Say hello to a bright and fresh morning as you stretch your arms wide open amidst tall, snow smeared
mountains looking right back at you. Bask in the morning sunlight to freshen up and to prepare for
descend. You will not retrace the same route to return to Barshaini but instead you will take an
alternative route through the Kalga village that rejoins the same route that leads to Kheerganga. Most
part of the trail passes through lush green forests and meadows. On your way downwards you will
come across ponds and many tents also known as channis after which the landscape before you will
open into a beautiful meadow from where you will be able to identify the Barshaini village which
approximately lies at a distance of 2 km from here. Further down as you go, you will enter a muddy
forest almost 1.5 km long which will eventually open into grassland with a little settlement called the
Kalga village. You will be fascinated to find the cultivation of bright red, apple orchards here. Be mindful
and respectful to the farms and do not pluck any fruit without consent to avoid getting into unpleasant
situations. With a steady pace, you will soon find yourself at the starting point of your trek in Barshaini.
Time Taken : 4 hrs
Altitude : 7,261 ft
Distance : 7.5 km
How To Reach
The two most preferred starting points to Bhuntar which is a landmark just 45km away from the
Barshaini village, are Delhi and Chandigarh. Both of which are well connected to Bhuntar.
FROM DELHI â??
If you intend to drive from Delhi to Bhuntar, you can cover the stretch in approximately 11-12 hours via
the NH 44. However, the route between the two cities passes through mountains, some parts of which
requires appropriate driving skills and a birdâ??s eye to focus. It is recommended to either hire an
experienced driver or resort to public transport for safety purposes.
Many private and public buses travel between Delhi and Manali on a daily basis, you can get off at
Bhuntar stop that falls on the way from Delhi to Manali, a little before Kullu. Most of these buses are
overnight buses that leave from Majnu Ka Tila or ISBT Kashmere Gate and reach Bhuntar early in the
morning. The bus fares range from 600- 1500/- depending upon the facilities provided. You can also pre-
book your tickets and preferable seats from various online portals, the most reliable of which is the
Himachal Road Transport Corporation.
FROM CHANDIGARH â??
The distance between Chandigarh to Bhuntar is approximately 249 km which is usually covered via 7-8
hours of drive at most. However, the route from Chandigarh via NH205 and NH15, is of the same type
that is found while travelling from Delhi, so driving along these routes open the same probabilities as
explained above. So it is suggested to hire a driver/ cab instead of driving on your own, unless you are
well experienced to drive along these roads.
On the other hand, there are plenty of private and public buses that travel overnight from Chandigarh to
Bhuntar covering a span of approximately 9 hours. You can get these direct buses from the ISBT
Chandigarh bus stand. The bus fares range between 600-800/- depending upon the facilities provided.
These buses can also be booked online via various portals including the Himachal Road Transport
Corporation.
After reaching Bhuntar, you can easily find many local transports to ferry you to the village of Barshaini
which lies at a distance of 45 km and can be reached in approximately 3 hours of drive.
Why Trek With Us ?

Twin Sharing Tents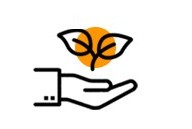 Eco Friendly & Paperless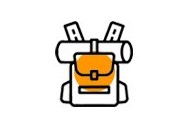 Finest Guides

Just Right Group Sizes

Commitment to Safety
Reviews
Our 7 days trip to Meghalaya was a truly memorable experience. Thank you Trekmunk for arranging such an adventurous backpacking trip and a special thanks to Mohit Goswami our trip leader for giving us an experience of what true travelling is. From hitchhiking to traversing the un ...
Jayati Bist
Meghalaya Backpacking
I had the most wonderful experience trekking through the ranges of Chandrashila with Trekmunk. The small moments of achievement were phenomenal. Chandrashila is the most astonishing peak that I've ever trekked through; I've never been so fascinated. I think I am going to go for a ...
Anwesha Chakraborty
Chandrashila Trek
We were a group of 12 friends and booked a trek to Kedartal with Trekmunk, it was an amazing experience..even though it was our first trek to the Himalayas and Kedartal being a difficult terrain trek we were guided excellently by the Trekmunk team. They served us nutritious food, ...
Mazhar Dohadwala
Kedartal Trek